Kamal Haasan Completes 60 Years In The Cinema, Take A Look At His Top 10 Super Hit Movies
Vaishnavi Gavankar |Aug 13, 2019
Here we are giving you the list of his Top 10 Super hits films of Kamal Haasan which broke all the records at the box office. These are one of the best movies of him, you should never miss.
Veteran actor of south Indian and Bollywood cinema Kamal Haasan has completed sixty years in the Indian film industry. Kamal Haasan is known as one of the most box office collection superstars.
Kamal impressed the audience with his natural, passionate and dedicated acting skills. He spent his 60 years to the Indian cinema and never disappoint his fans with his super sensuous performances.
Here we are giving you the list of his Top 10 superhits films of Kamal Haasan which broke all the records at the box office. These are one of the best movies of him, you should never miss.
Chachi 420
Chachi 420 is a 1997 Indian Hindi comedy film, co-written, co-produced and directed by Kamal Haasan. The film is a remake of the Tamil film Avvai Shanmughi (1996) which was inspired from the Hollywood film Mrs. Doubtfire (1993).
It was the first film directed by Kamal Haasan who also starred in the film playing double roles. The film also starred Tabu, Amrish Puri, Om Puri, Johnny Walker, Paresh Rawal, Rajendranath Zutshi, Ayesha Jhulka, Nassar and Fatima Sana Shaikh.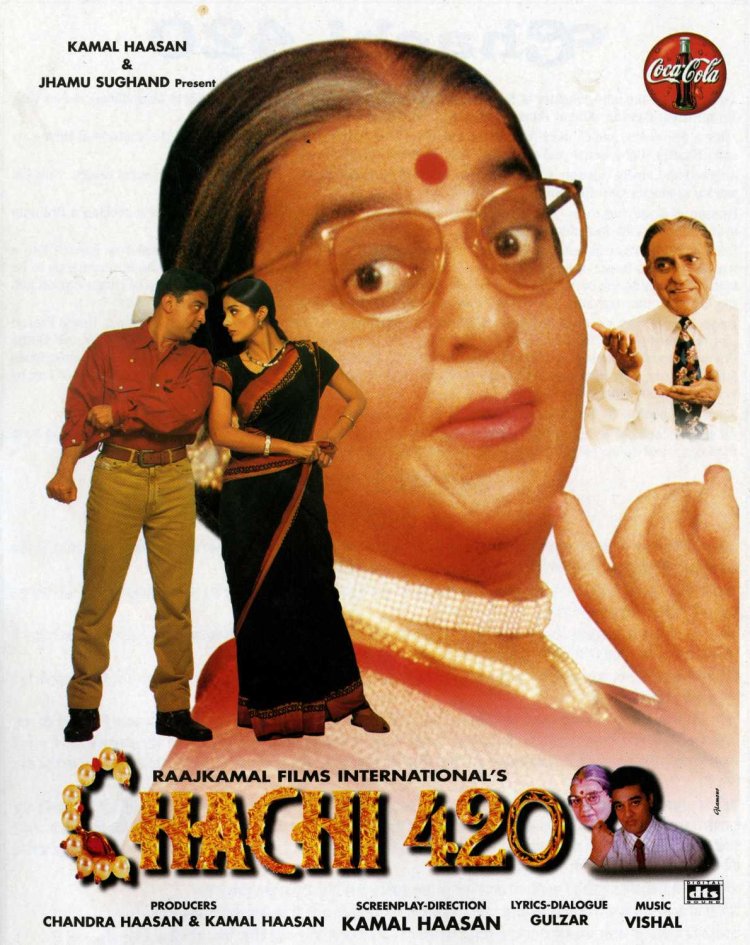 Jaiprakash Paswan (Kamal Haasan) and Janki Paswan (Tabu) are fighting a divorce case. The duo fell in love and married against the will of Durgaprasad. Meanwhile, Durgaprasad puts ads in local newspapers for a nanny for Bharti. Jai sees this as an opportunity and calls Durgaprasad.
Impersonating a female, he introduces himself as 'Shrimati Lakshmi Godbole' and applies for the position. With the help of a drunkard makeup artist Joseph (Johnny Walker in his last and memorable role), Jai undergoes a complete transformation into Lakshmi Godbole, a dignified elderly Marathi woman.
Nayakan
Nayakan is a 1987 Indian Tamil Language Gangster written and directed by Mani Ratnam. It stars Kamal Haasan and Saranya in lead roles. It is loosely based on the real-life Bombay underworld don Vardarajan Mudliar and sympathetically depicts the struggle of South Indians living in Mumbai.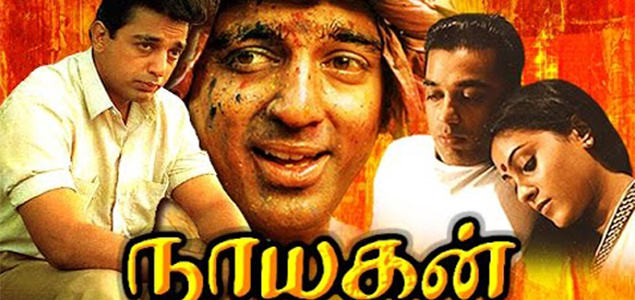 An anti-government union leader's only son Sakthivel is arrested by the police to find his whereabouts. They trick Sakthivel into believing them as his well-wishers and release him. When Sakthivel meets his father, the police kill the latter.
Feeling betrayed, Sakthivel stabs the police inspector and runs away to Bombay, where he is raised by Hussain, a kind-hearted smuggler living in the Dharavi slums.
Mahanadhi
Mahanadhi is a 1994 Tamil-language Indian drama film directed by Santhana Bharathi featuring Kamal Haasan, Sukanya, Cochin Haneefa, Poornam Viswanathan, Shobana Vignesh, and S. N. Lakshmi. It was critically acclaimed, was a super hit at the box office. The film won the National Film Award for Best Feature Film in Tamil.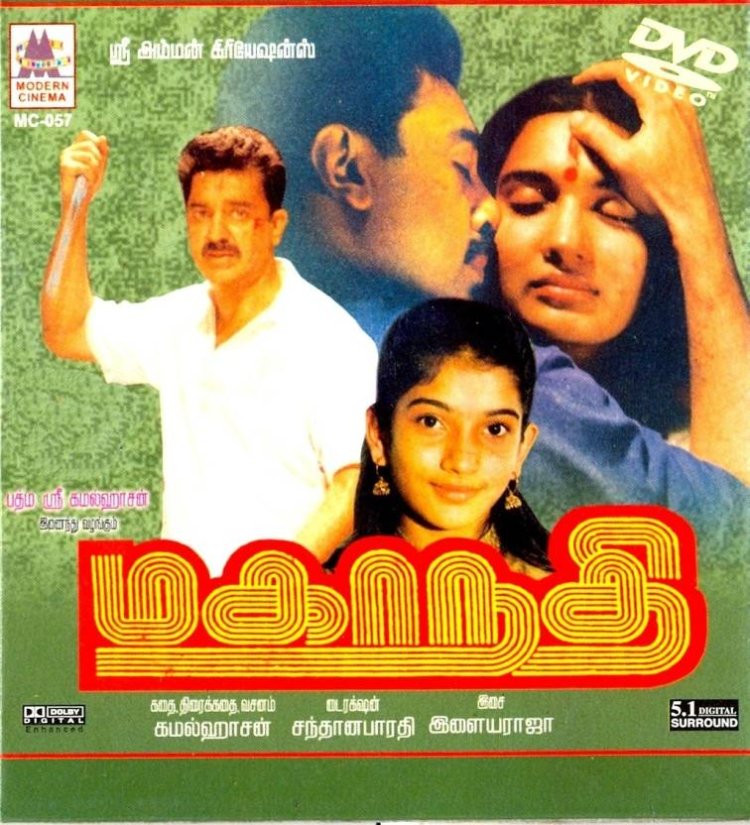 It portrays the grief of a humble villager who sees his family and property being ruined. The film deals with several issues such as corruption and child trafficking. It was dubbed in Telugu with the same title.
Pushpak
Pushpak is the silent film of 1987. The film stars Kamal Haasan, Amala Akkineni and Tinnu Anand in the lead roles.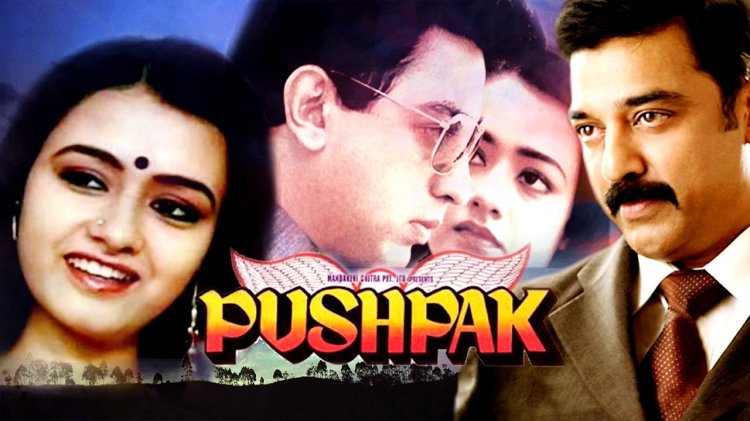 It is a story of an unemployed youngster (Kamal Haasan) who lands himself an opportunity to exchange lives.
Sadma
Sadma is a 1983 Indian romantic drama film, written, directed and filmed by Balu Mahendra. It stars Sridevi and Kamal Haasan in the lead roles along with music composed by Ilaiyaraaja.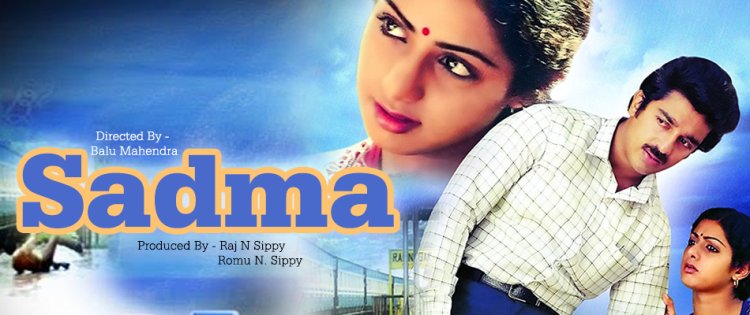 The film tells the story of Nehalata Malhotra (Sridevi), a young woman who regresses to childhood as a result of retrograde amnesia after suffering a head injury in a car crash. Lost, she ends up trapped in a brothel before being rescued by Somu (Kamal Haasan), a lonely school teacher who falls in love with her.
Hindustani
Hindustani is a 1996 Indian Tamil-language vigilante action film written and directed by Shankar and produced by A. M. Rathnam. The film stars Kamal Haasan in dual roles with Manisha Koirala, Urmila Matondkar, Sukanya and Goundamanisenthil appearing in other pivotal roles.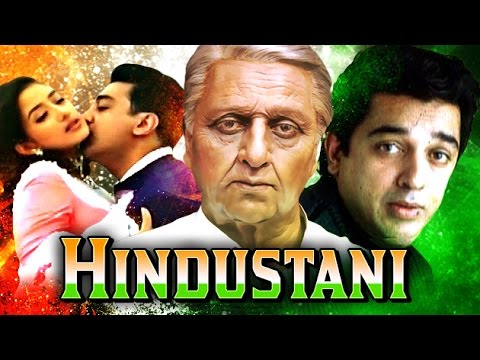 The film focuses on an ex-freedom fighter turned vigilante bent on rooting out corruption, and his son, who is at the other end of the spectrum by facilitating corrupt practices leading to some unfortunate events. He is well trained in Varmakkalai, an ancient lethal martial art used for close counter combat.
Ek Duje ke liye
It is a 1981 Hindi romantic tragedy movie directed by K. Balachander, starring Kamal Haasan and Rati Agnihotri. It was a remake of the director's own Telugu movie Maro Charitra (1978), which had Kamal Haasan playing the lead role. The film was labeled a "blockbuster" at the box office in 1981, earning a total of ₹100 million in receipts.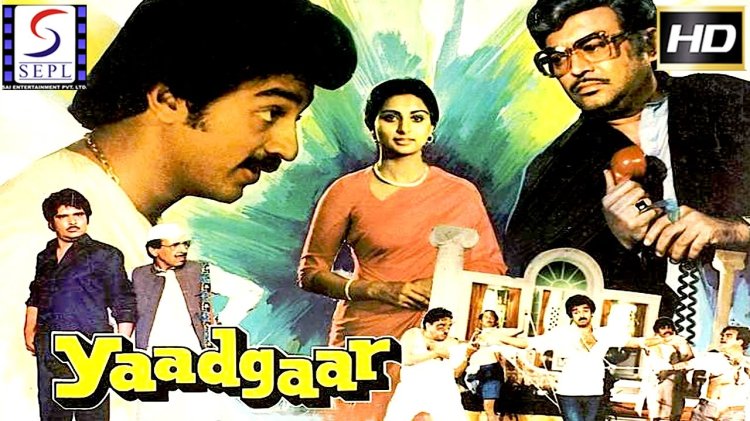 The movie is about the love between a Tamil man, Vasu (Kamal Haasan), and a North Indian woman, Sapna (Rati Agnihotri), who are neighbors in Goa. They come from totally different backgrounds and can hardly speak the other's language. Their parents despise each other and they have regular skirmishes. When Vasu and Sapna admit their love, there is chaos in their homes, and their parents reject the idea.
Yaadgaar
Yaadgar is a 1984 Hindi-language Indian feature film directed by Dasari Narayana Rao, starring Kamal Haasan, Poonam Dhillon and Sanjeev Kumar.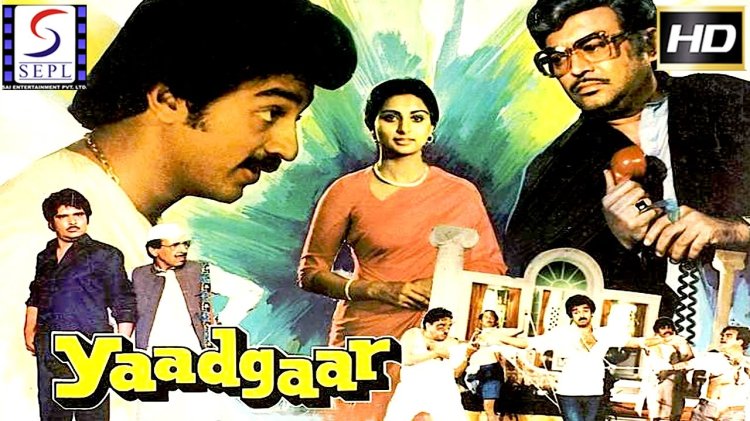 Kamal Haasan is a terrible liar; he used to lie to everyone in his village for money. One day a fire erupted in a function in a village, his father was badly injured, he tried to convince the doctor and other villagers to come and help him save his father, but due to his lying habits no one believed him, Eventually, his father died due to lack of medical care.
Dashavatar
Dasavathaaram is a 2008 Indian Tamil science fiction disaster film, directed by K. S. Ravikumar. It stars Kamal Haasan, who also wrote the screenplay and story of the film, in ten distinct roles, beating the nine-role records made by Sivaji Ganesan in Navarathri (Tamil - 1964), Akkineni Nageswara Rao in Navarathri (Telugu - 1966) and Sanjeev Kumar in Naya Din Nai Raat (Hindi - 1974). Asin appears in two roles and Mallika Sherawat plays a subsidiary role.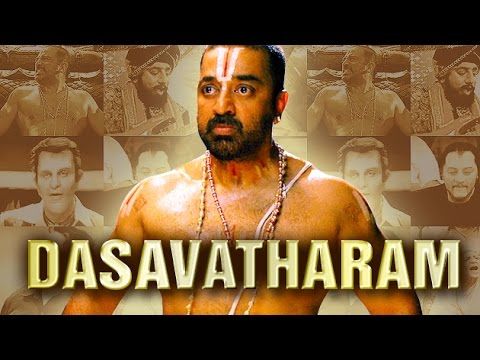 The plot of the film revolves around bringing together the lives of several individuals beginning with the 12th century and ending with the 21st century; the main person being a research scientist who develops a bio-weapon and makes sure that it is not acquired by a group of terrorists.
Several other people also get involved in the process and all their stories connect after the striking of a tsunami, thus bringing in philosophical views into the picture.
Vishwaroopam
Vishwaroopam is a 2013 Indian espionage action thriller film written, directed and co-produced by Kamal Haasan, who also enacts the lead role. The film has Rahul Bose, Shekhar Kapur, Pooja Kumar, Andrea Jeremiah and Jaideep Ahlawat in supporting roles.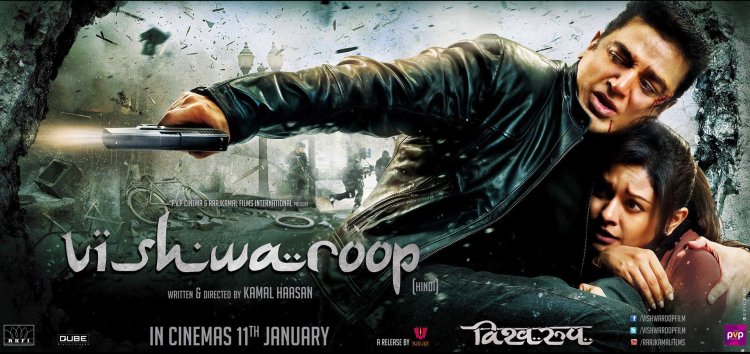 The film opens in a rundown pigeon shop in New York City where an old man feeds them. He then sends one pigeon away. It flies high and lands in a skyscraper off the office window of a psychologist who is conducting a session with her client Nirupama (Pooja Kumar), a nuclear oncologist who begins to confide that hers was a marriage of convenience that provided a haven for pursuing her Ph.D. in the US for the past three years and that her husband Vishwanath alias Viz (Kamal Haasan) is a middle-aged Kathak teacher. She is also put off by Viz's effeminate bearing and is attracted to her boss, Deepankar (Samrat Chakrabarti).