Khloé Kardashian's Sad Dating History Of Searching For True Love
Maanyata Thu |Aug 18, 2019
From her short-lived romance with James Harden to her doomed marriage to Lamar Odom, here's everything you need to know about Khloé Kardashian's dating history.
Khloé Kardashian has gone through a lot of heartbreaks but one thing for sure is that it was not her fault for being such a nice and forgiving person who is always ready to give love a chance over and over again. She falls hard and just wants to stay committed to a relationship for a long time, however, it does not seem that many of her exes feel the same way. From her short-lived romance with James Harden to her doomed marriage to Lamar Odom, let's take a look back at Khloé Kardashian's dating history.
Rashad McCants
Not many know that Khloé used to be in a relationship with NBA player Rashad McCants in 2008. During an episode of Kourtney and Khloé Take Miami, the reality star said that she broke up with him because he was unfaithful.
However, Rashad later refuted all her claims, stating that Khloé framed one scene in which she hacked his voicemail and discovered the messages from the random girls. He even accused her of "making the whole thing up" for TV ratings. Years later, Rashad McCants is still so bitter about the breakup and blamed Khloé for ruining his flourishing career.
"Without that situation in play, I am a $60-70 million player. Easily", he told Charlotte Observer in 2017. Lamar Odom
Khloé Kardashian tied the knot with former Lakers basketball player Lamar Odom in September 2009, only one month to the day they met. After four years of marriage, the couple parted ways because Lamar cheated on her with multiple different women.
Looking back at her marriage, Khloé shared that she felt so bad when she had to lie to everyone to protect him. "Last year on my birthday I lied to everyone. Because I had to lie and say I was with my husband. When, in fact, he was missing with another girl", she added, "I did not have a birthday, I was alone and lied to everyone."
French Montana Just a few months after splitting from Lamar Odom, Khloé found a new love in rapper French Montana. The two had been in an on-and-off relationship before calling it quits for good in December 2014. An insider revealed that there were no hard feelings between the two and they broke up just because he "was not the perfect fit for her".
James Harden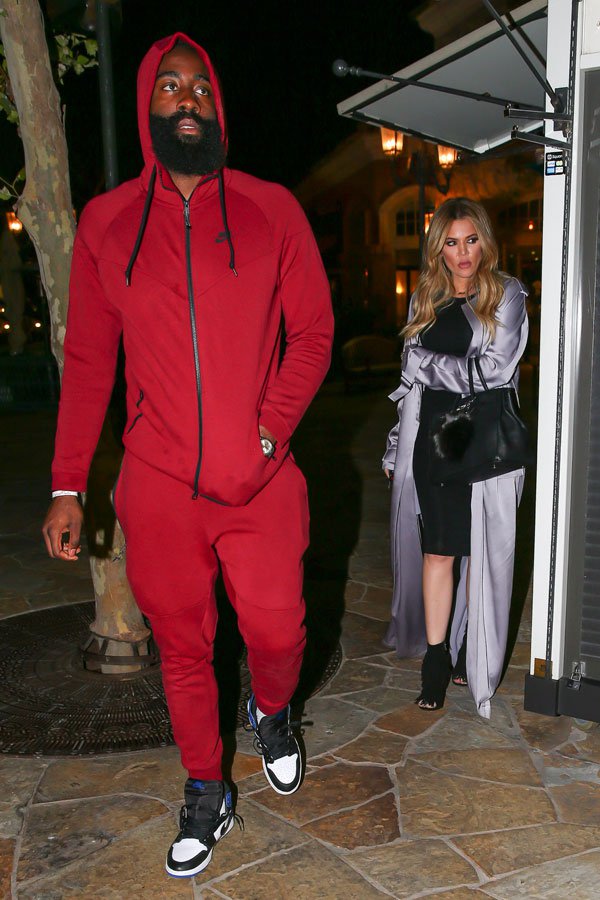 She then moved on with basketball player James Harden after meeting him at Kanye West's birthday bash in 2015. However, their relationship did not end well as the reality star accused him of betraying her after pushing her to get committed to one exclusive relationship.
During an episode of her show, Khloé opened up about her failed relationship. Tristan Thompson
Khloé Kardashian was introduced to NBA star Tristan Thompson by one of her friends in August 2016. They got clicked quickly and started seeing each other in September. And when news broke that they were expecting their first child, everyone thought that she finally found her true love.
However, just a few days before her due date, Daily Mail caused a stir after publishing several videos of Tristan getting close with a woman at a bar in Manhattan. He was later photographed entering a hotel with the same women at 5 p.m.
For some unknown reasons, Khloé chose to forgive him but everything came to an end when Tristan was caught cheating on her once again with Kylie's BFF Jordyn Woods. Meanwhile, Khloé Kardashian is taking a break from dating and focusing on her beloved daughter True.
>>> Read more: Kim Kardashian's Journey To Become Billion-Dollar Empire With A Leaked S.e.x Tape