Tiny Bikini Is Getting Even Tinier And These Beauties Approve This Trend
Salena Harshini |Jun 22, 2020
The sexy tiny bikini game is getting trendier than ever. Here is proof!
Ladies in many countries have been testing out a new trend for summer – tiny bikini, which contributes a big deal to make their legs look much longer, elongate the torsos and flaunt the hip region. Gone are the days when women are seen with string swimsuits sitting way below their pelvis, covering the entire back and front side while sunbathing under the sunlight.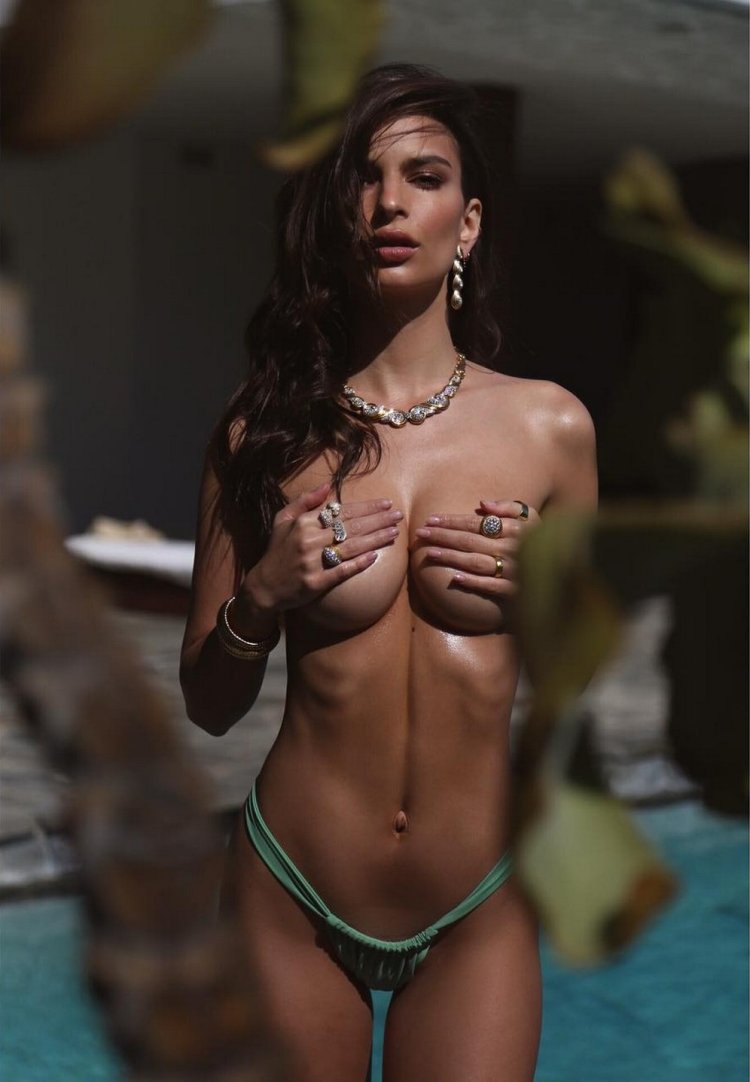 Nowadays, everyone is all about "less is more". That is why the look is promoted by a lot of women around the globe, including the most popular trendsetters. Take a look at how they are pulling off the tiny bikini bottom trend here.
Emily Ratajkowski
Emily Ratajkowski, who made headlines for her see-through outfit with bold cutouts is the torchbearer for the tiny bikini bottom trend. For the unversed, Emily Ratajkowski aka Emrata has her own fashion line named Inamorata, famous for the skimpy swimsuits designs.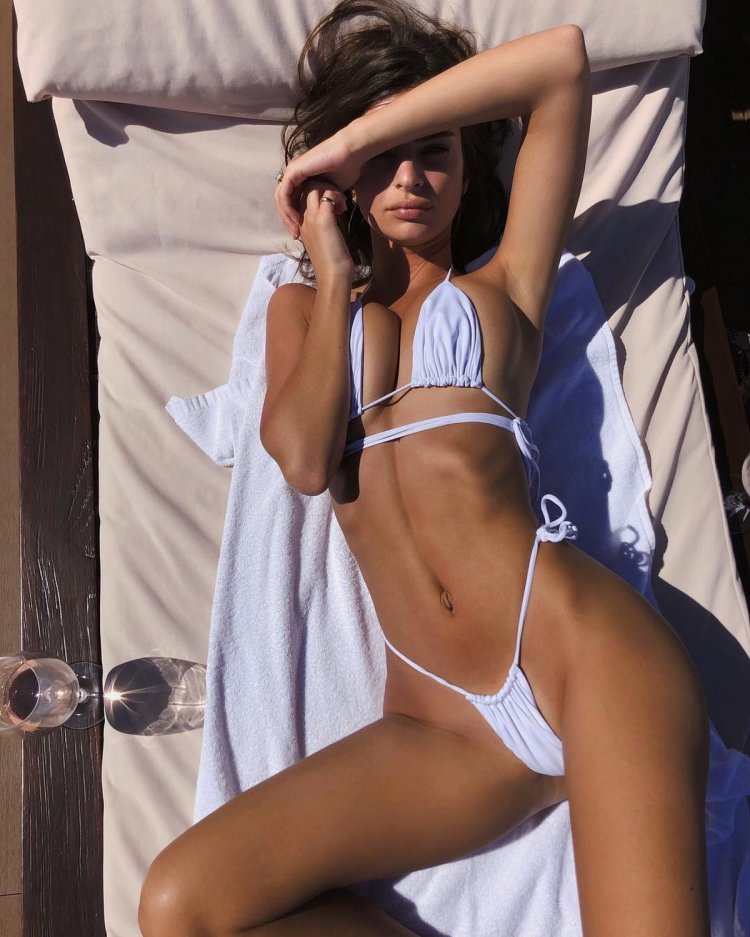 With the bold style of fashion, there have been multiple times she is criticized for being tactless. However, the gorgeous actress has no comments against those backlashes and said that she feels lucky to have a naturally nice bod.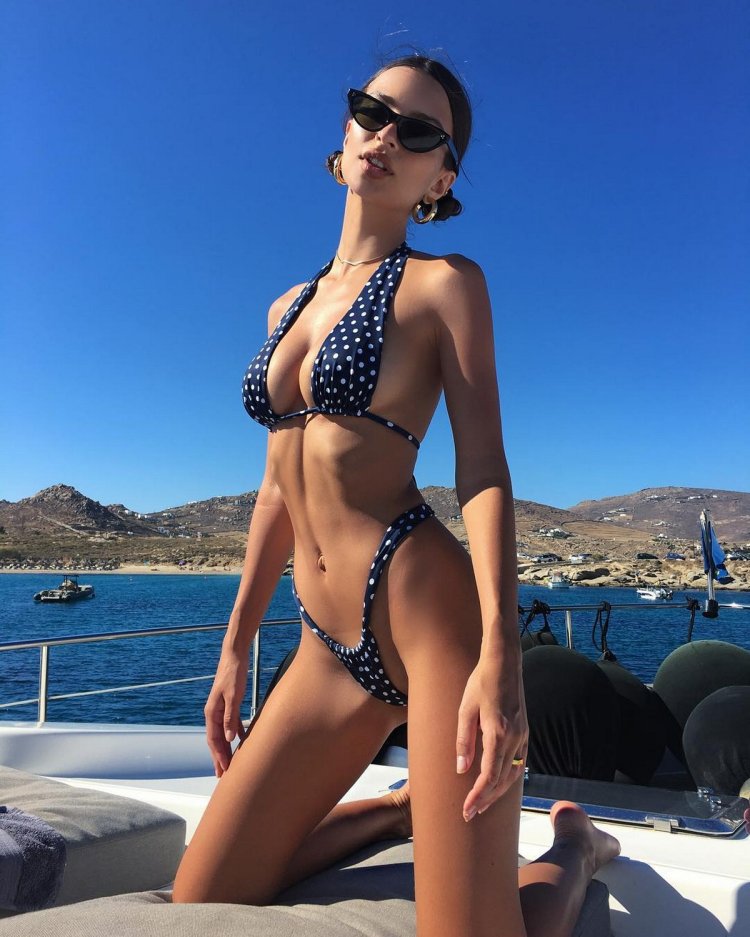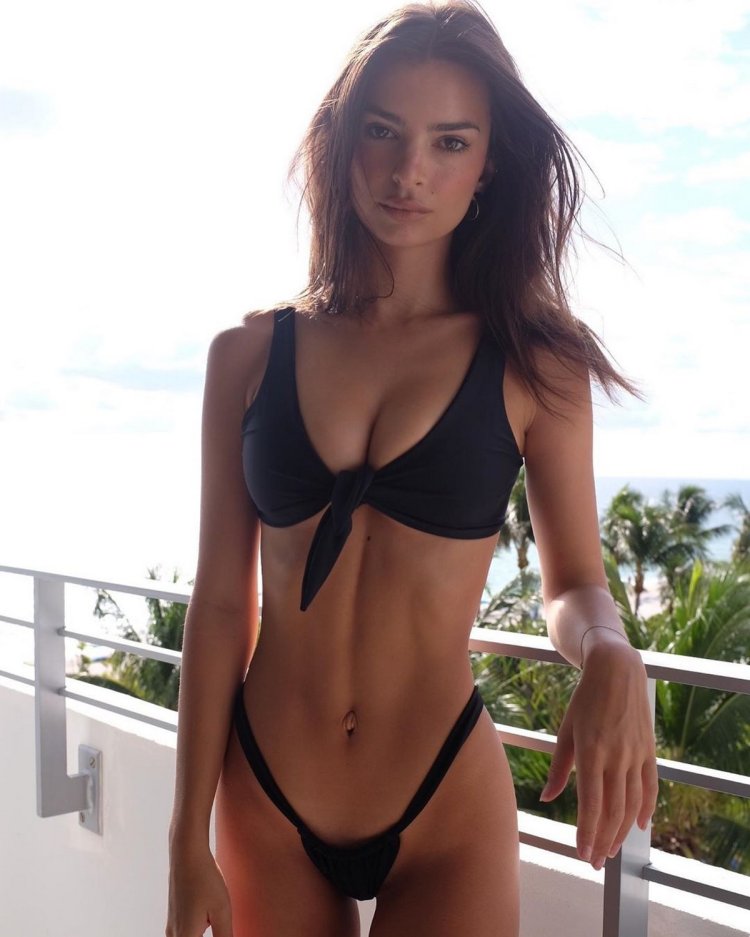 As you can see, this micro bikini look may share some resemblance with a "wedgie" but its shape is what makes it the perfect choice if you want to get tanned to the maximum.
Lottie Moss
Lottie Moss, the younger sister of supermodel Kate Moss, has been pursuing the sexy style for all this while. On her personal accounts, she often uploads images of herself in steamy bikini sets or flaunting her scalding bunt.
Although Lottie does not have an impressive height (1.67m) but she has a lean and enviable body.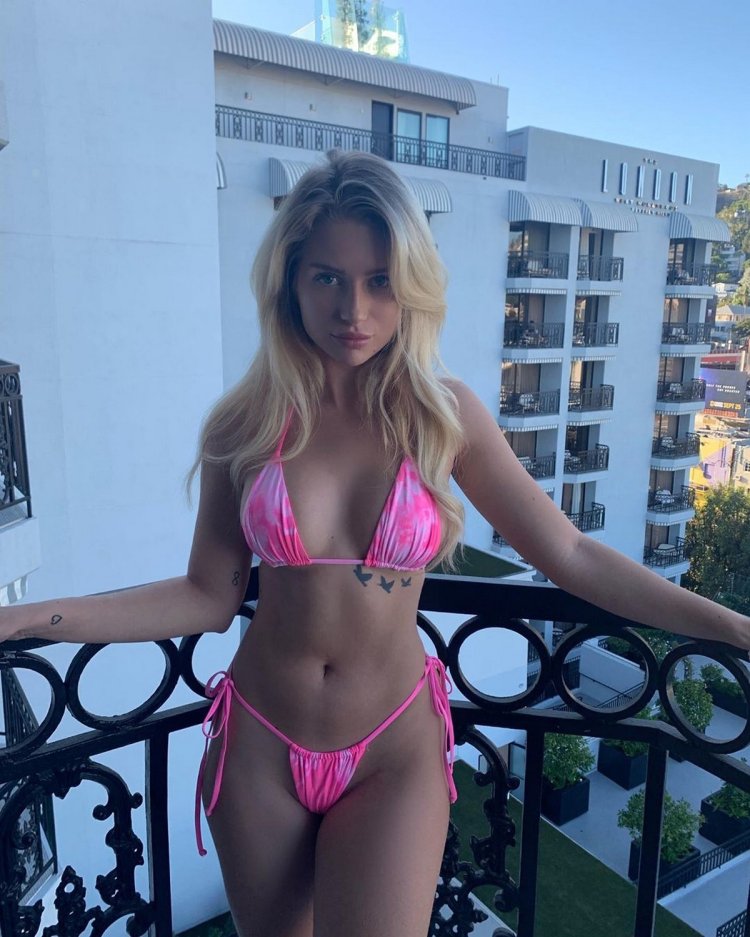 The 22-year-old lady takes on her sister's legacy as a model. She has signed up with Storm Models company as well as collaborated with Calvin Klain, shot for Teen Vogue, W magazines. However, until now, her career seems to not have had a breakthrough yet.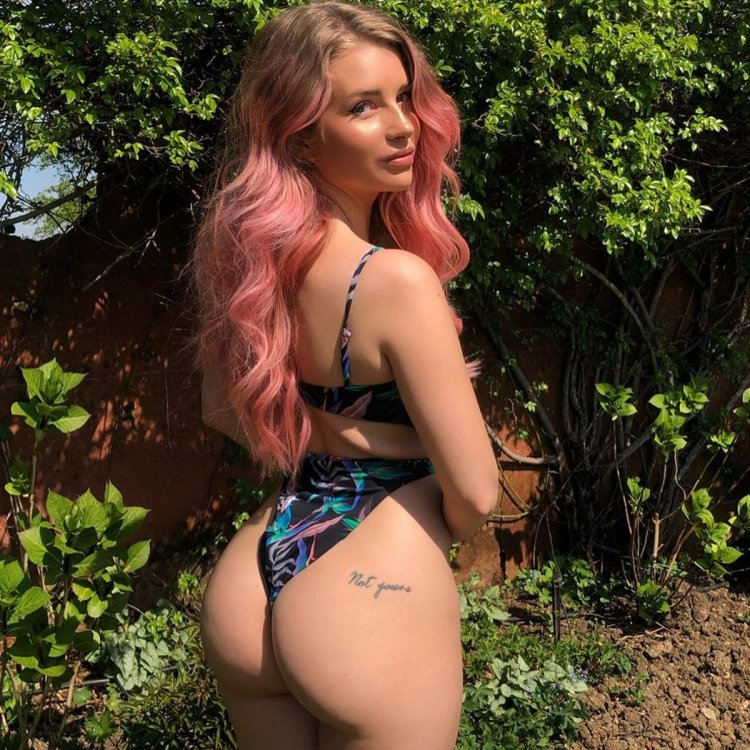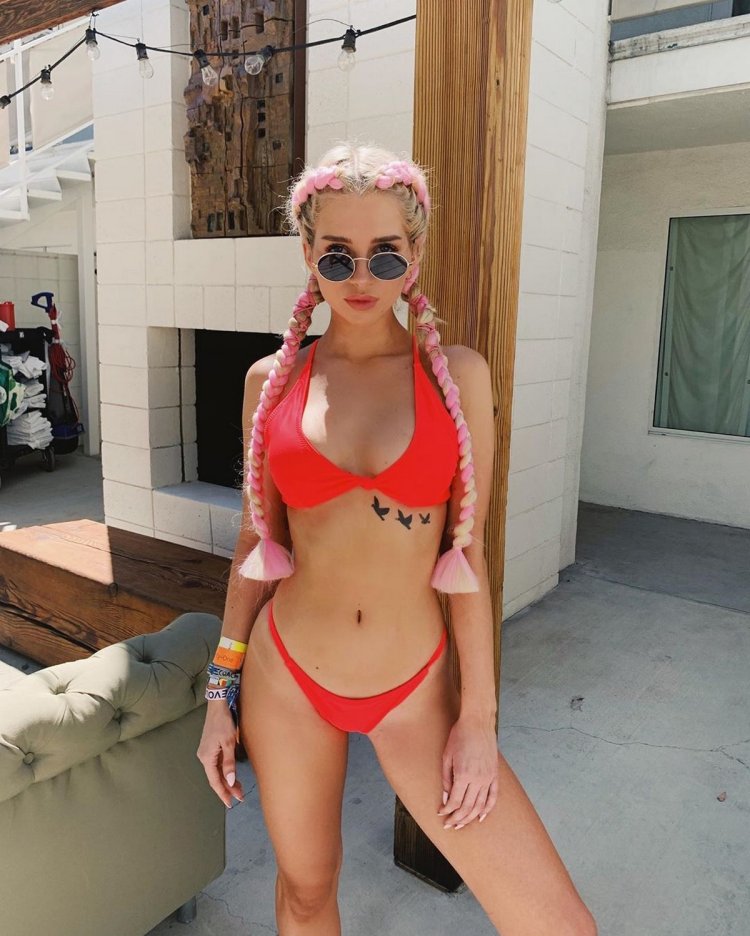 Meanwhile, it is still beyond any doubt that Lottie Moss looks exceptionally good in this tiny bikini bottom trend. As the top is just as skimpy as the bottom, it shows off quite a great deal of side boob.
Hailey Bieber
Hailey Rhode Bieber, the wife of singer Justin Bieber, also follows this trend. She even chose bright, neon-colored bikini or those with outstanding adorns to make highlights.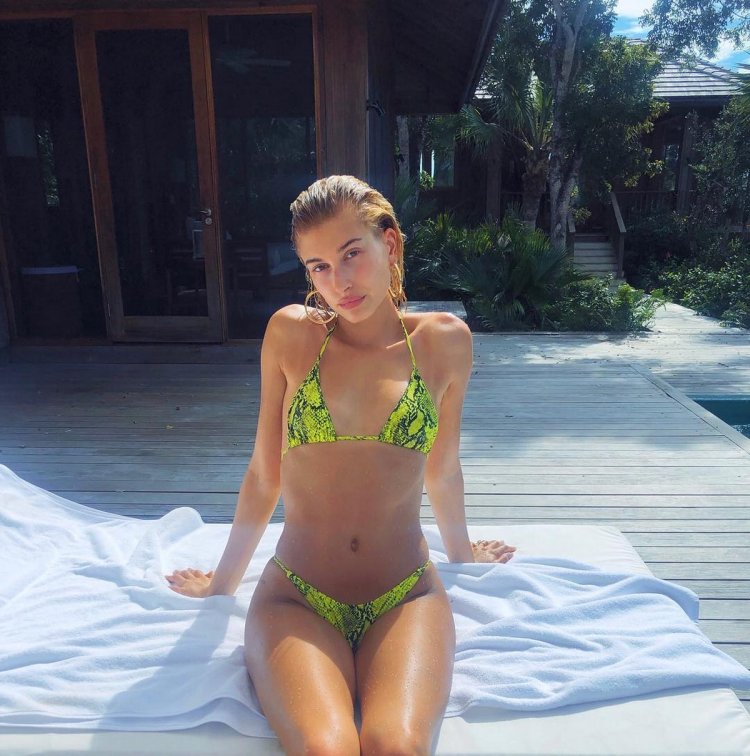 Hailey has been pursuing the model career for about 5 years but it was until she is in a relationship with JB that she can gain recognition.
Alanna Panday
Ananya Panday's cousin sent the netizens into a frenzy from time to time with her ethereal and foreign look. Having been living in the U.S for a long time, she is considered to possess a charming look just like any supermodel.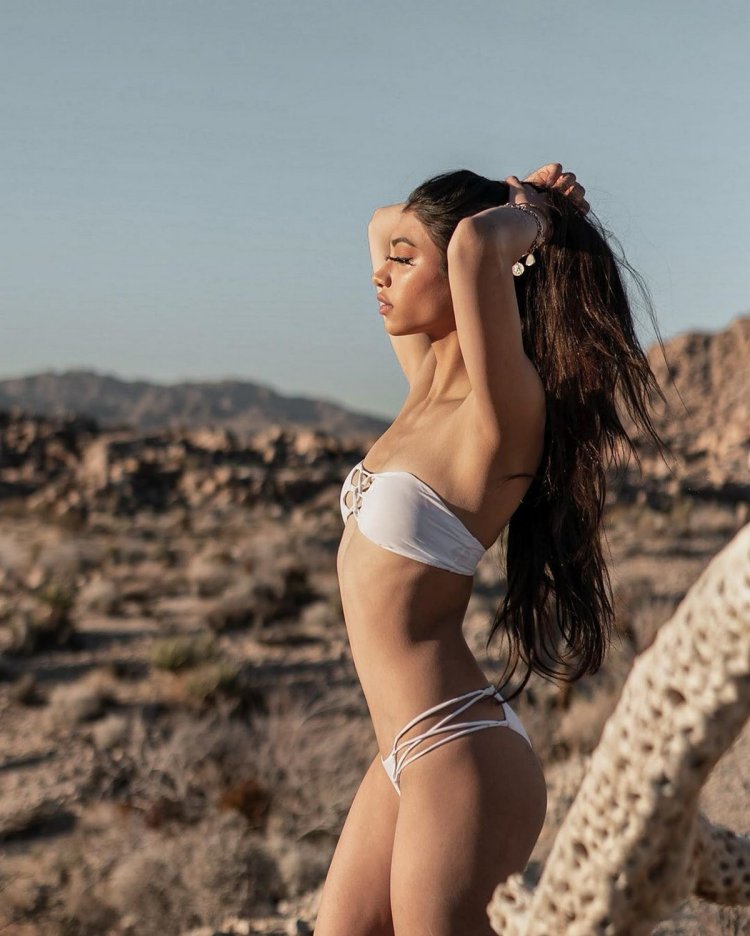 And undoubtedly, she also aces the tiny bikini style. Alanna Panday absolutely serves looks.
Kendall Jenner
Whenever it comes to sexy styling, especially bikini trends, Kendal Jenner totally leaves no stones unturned.
As expected from fans, summer is inadequate without Kendall showing the best features of her body with the hottest and most tiny bikini you can ever see.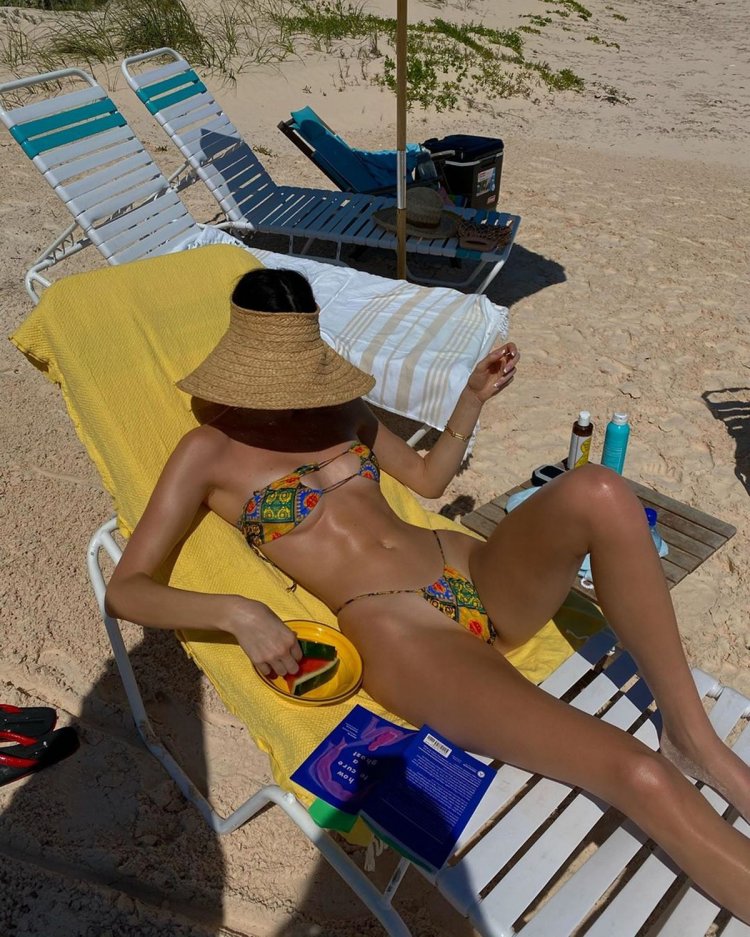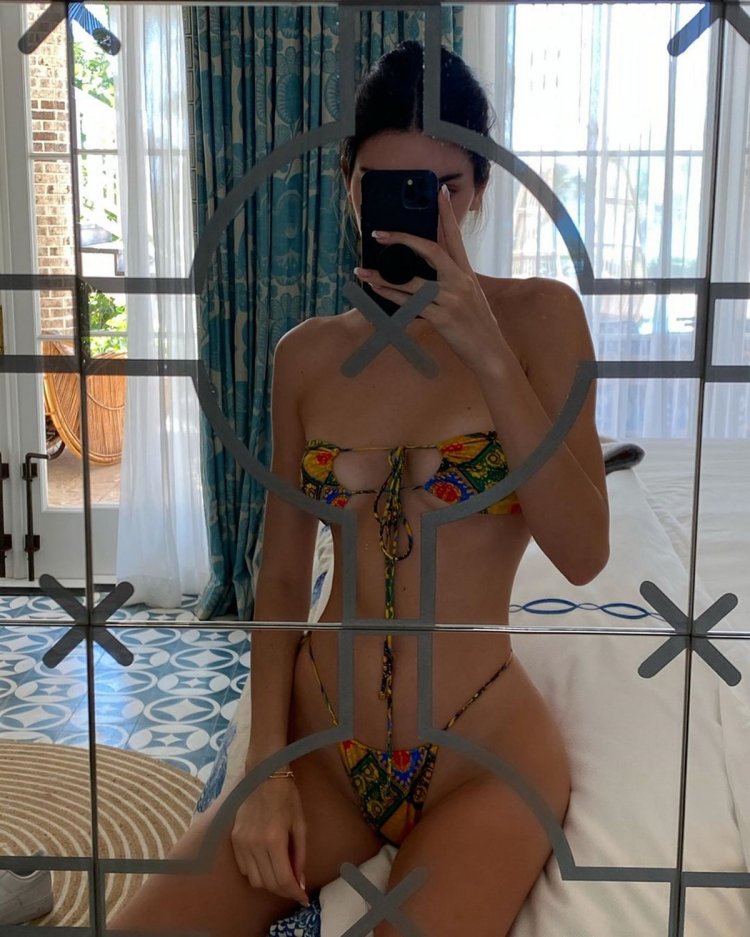 Sofia Richie
Sofia Richie is the daughter of legendary singer-songwriter Lionel Richie, also a part of the gang including Kylie Jenner.
The 21-year-old also is one of those who has the hottest bikini pics and consequently the tiny bikini look can't be off her list.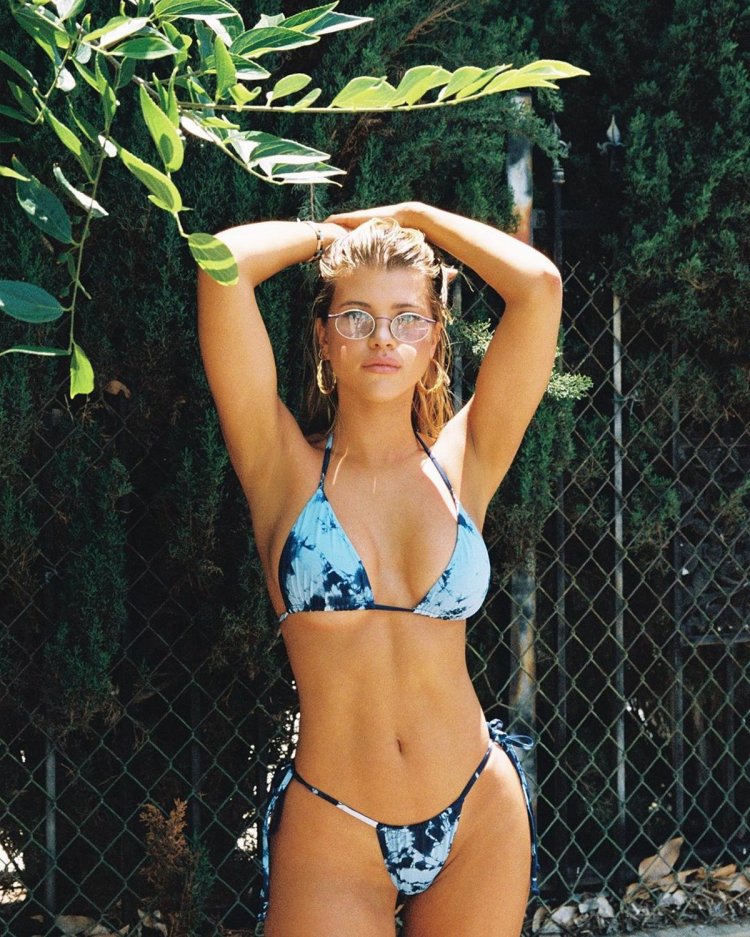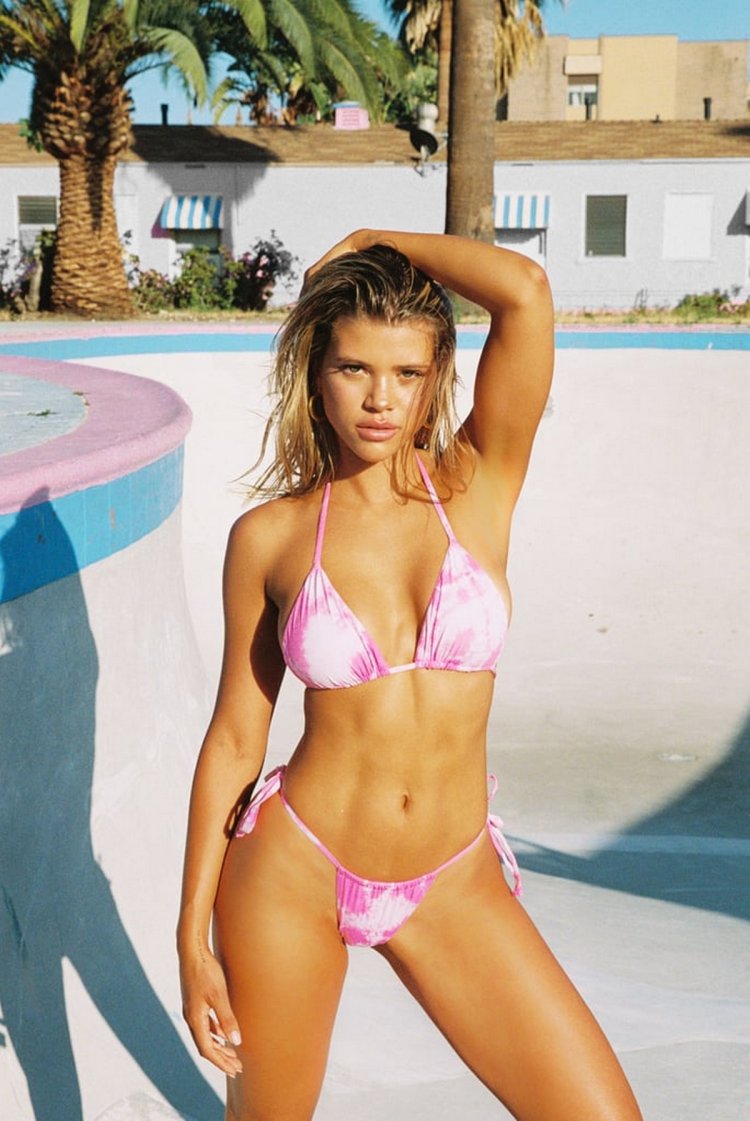 Alessandra Ambrosio
Former angel Alessandra Ambrosio also can't resist the charm of the tiny bikini bottom trend. The Brazilian supermodel is among the most favorite 8x Victoria's Secrets.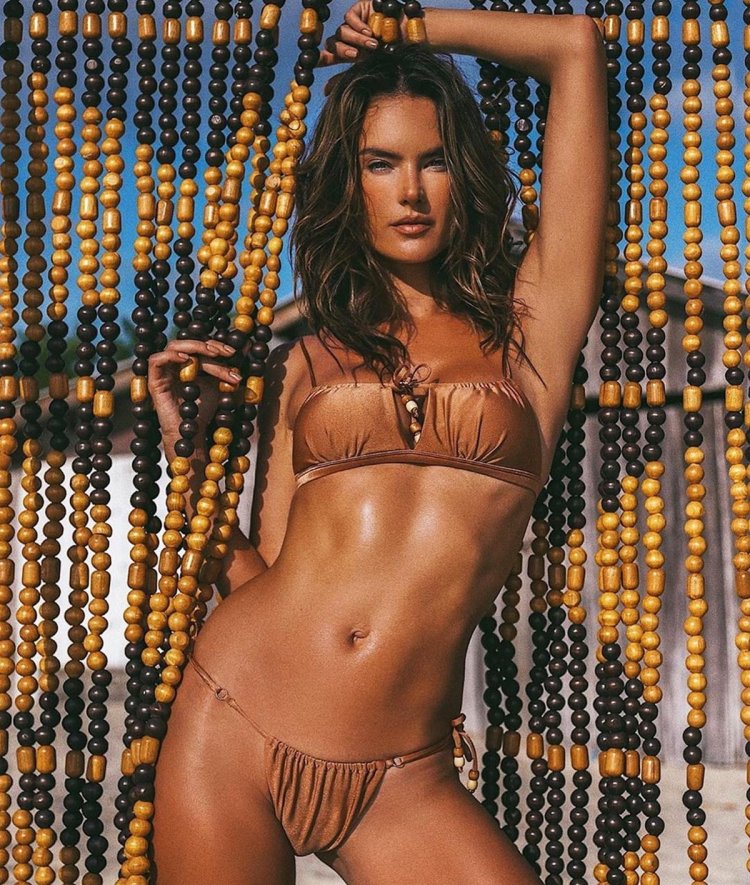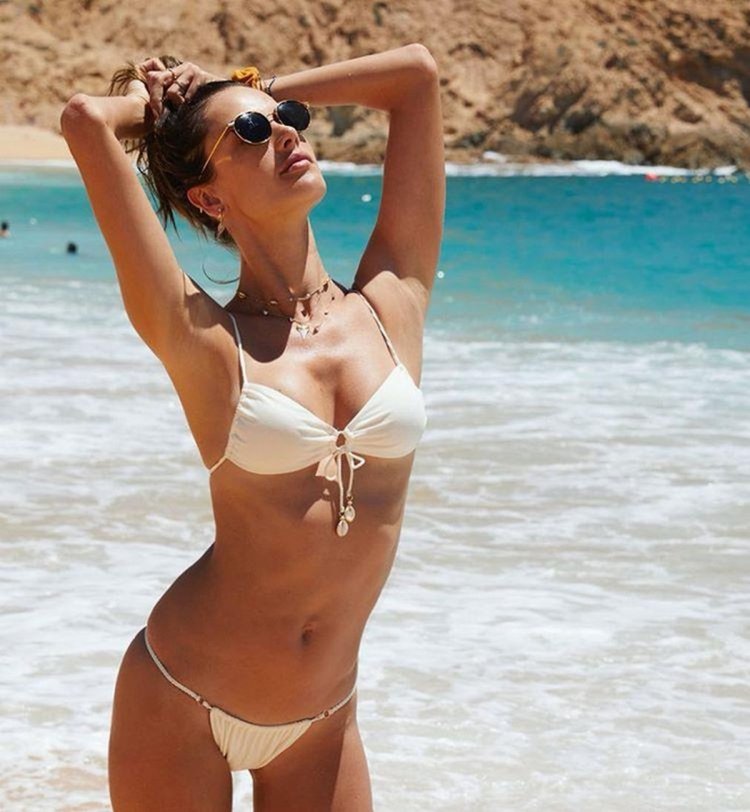 Kelsey Merritt
This Philippines beauty, Kelsey Merritt, is also among those who are avid in sharing eye-burning bikini photos.
Kelsey Merritt is in a great phase of her career. Being recruited by Victoria Secret to walk the ramp in late 2018, she went on to become the rookie on Sports Illustrated, a famous swimwear magazine.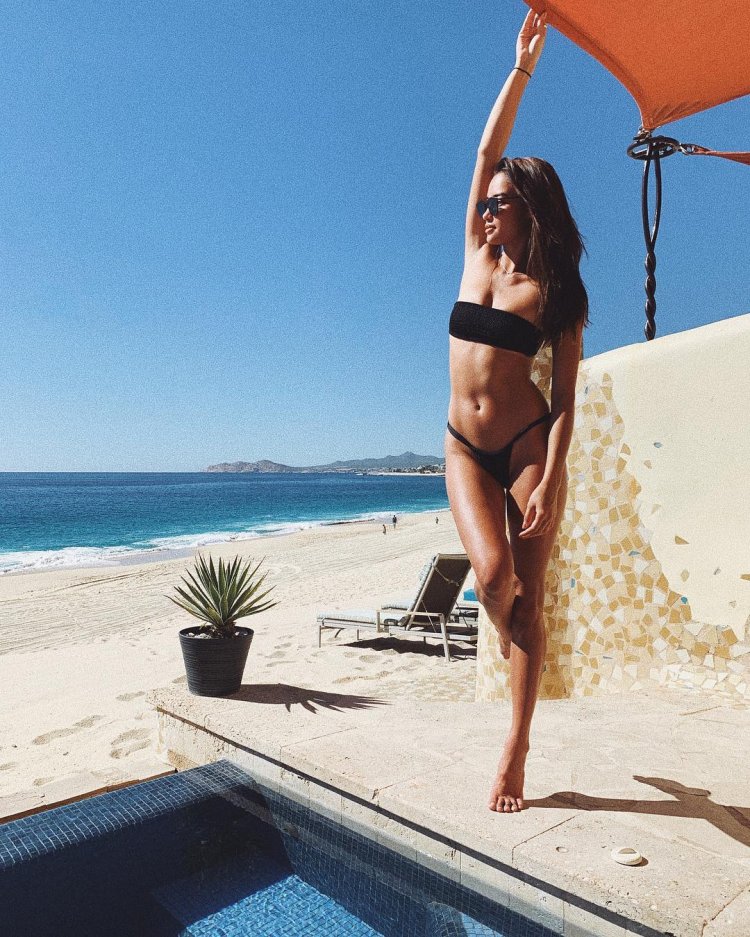 Candice Swanepoel
In the meantime, being a mom-of-two yet the model still has the steamiest body and a bold sense of style.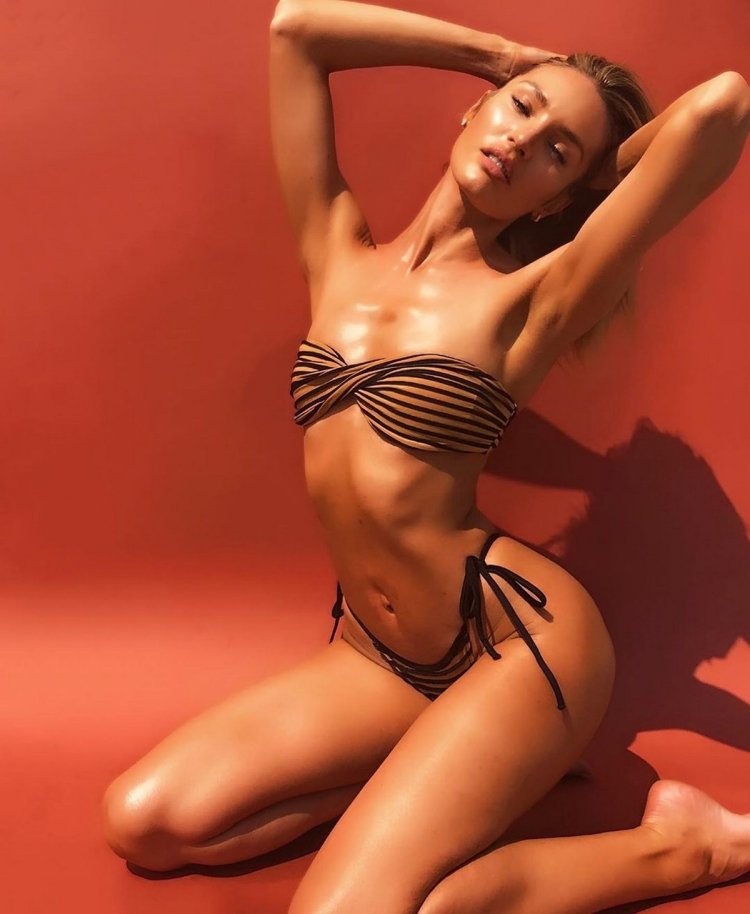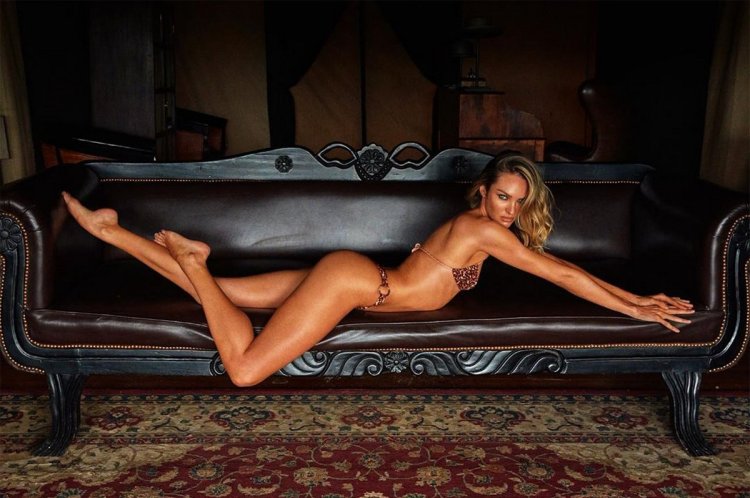 Candice shared that apart from taking care of her children, she also takes time to work out for 3-4 times per week to keep fit. After Adrianna Lima, Alessandra Ambrosio left Victoria's Secrets shows, she became one of the most senior angels today.
>>> Don't miss other steamy photos on Celebrity Style of Starbiz.com!