How To Look Like A Beauty Queen: Deepika Padukone's Makeup Tips You'll Be Delighted To Know
Kimmy Karima |Sep 15, 2019
India's showbiz is like a night sky with so many bright stars, and Deepika Padukone is among the brightest. The beautiful thing is that you can imitate her glamorous look too if you know her simple tips, as below.
Deepika Padukone is one of the highest-paid celebs and one of the best actresses in Bollywood. Then, with nearly 40 million Instagram followers, it's safe to say that Deepika is one of the most popular and influential personalities in India too. Obviously she is enjoying a career that so many can only dream of, or don't even dare to dream of.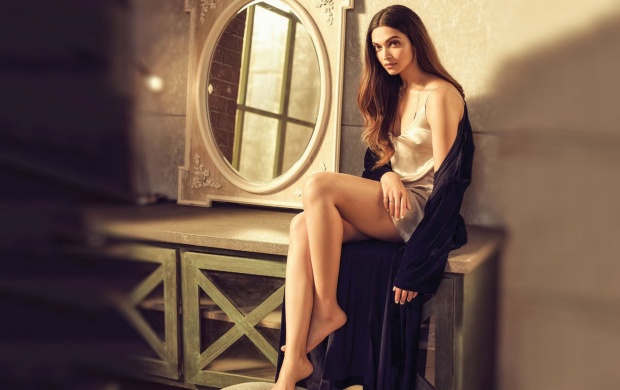 And that's not all. Deepika Padukone is also the founder of Live Love Laugh Foundation focusing on raising awareness about mental health. So she is not only an actress but also a socialite. Despite the extreme busyness, she always looks gorgeous, classy and composed. The great thing for us all is that Deepika doesn't keep her beauty tips to herself. So if you want to shine like Deepika, here are her advice:
Go to bed with a completely clean face Being a busy celeb, Deepika has to apply makeup every day. And her first advice is to remove it all before you go to bed at night. This sounds inevitable, but in fact, many are so tired at the end of the day that they don't even wash their faces. Deepika made it clear that she was exhausted after a working day too, but she always cleansed her face well before going to bed. Cleansing here means that you should use a good makeup remover, then wash your face really well and may use a nice toner afterward.
Don't forget exfoliation Exfoliating is necessary, but since it's not a daily thing, we tend to forget it or decide not to do it at all. Contrarily, Deepika is so fond of exfoliating products and she makes sure to exfoliate twice or thrice a week. You should too because it helps you get rid of dead cells on your skin and your face will feel really clean after that.
Always wear sunscreen when going out Don't be lazy! Apply sunscreen every time you go out, whether it's sunny or cloudy outside. Deepika applies sunscreen at least twice a day to protect her skin. Maybe that's why her skin always glows like that.
Use mask and moisturizer too Deepika frequently gives her skin a treat by using a clay mask. She swears that a clay mask gives her a fresh and cool feeling and she enjoys it so much. She also uses a good night moisturizer to keep her skin hydrated during the right.
Do your eyebrows a favor by leaving them alone One thing we all notice about Deepika's look is her thick and dark eyebrows. Surprisingly, her secret is that she doesn't have any secrets at all. Deepika believes that thick eyebrows make us look younger and chic, so she doesn't like doing anything to them.
So if you're lucky and have thick, dark eyebrows, you may trim them very little so they look tidy-up. No need to let those people at the spas fix them. Natural eyebrows are hot and sexy now.
Stay healthy Deepika always prioritizes her health and she enjoys working out. To be healthy is to be pretty, that maybe Deepika's ultimate motto, and to her, regularity is more important than intensity. That's why she considers workout a part of her daily routine. The result is her great body shape that can be the goal for everyone.
Less is more Deepika seems to believe in the minimal makeup style. She used to say that she liked "simple and clean" makeup. For her lips, she mostly uses bright or dark red colors, which give her a classic and elegant look. Unlike many other celebs, Deepika doesn't like lip gloss. Just a red lipstick, a bit of blush and mascara are enough for her already.
You are beautiful because you're happy Deepika once said that you should take care of your mental health too if you wanted a bright appearance. So try to stay calm, healthy and happy. And that may be the biggest beauty secret of all.