Best Khushi Kapoor Lehenga Looks That Give Huge Fashion Lessons
Salena Harshini |Jan 10, 2020
Khushi Kapoor is a popular star kid as well as a fashionista. Check out the time she makes statements with her best lehenga looks.
Among the list of the most popular Bollywood star kids nowadays, Khushi Kapoor is a prominent name. Not even had her debut in the industry yet she has already been a star. Janhvi Kapoor's younger sister has a big number of adorers and numerous fan clubs being dotty about her on the Internet.
Previously, actress Janhvi Kapoor had shared that at first, Khushi was interested in being a model but then she decided to pursue acting in the B-town. She also spilled the beans that after her sister finished her course at New York Film Academy, Khushi will start doing films.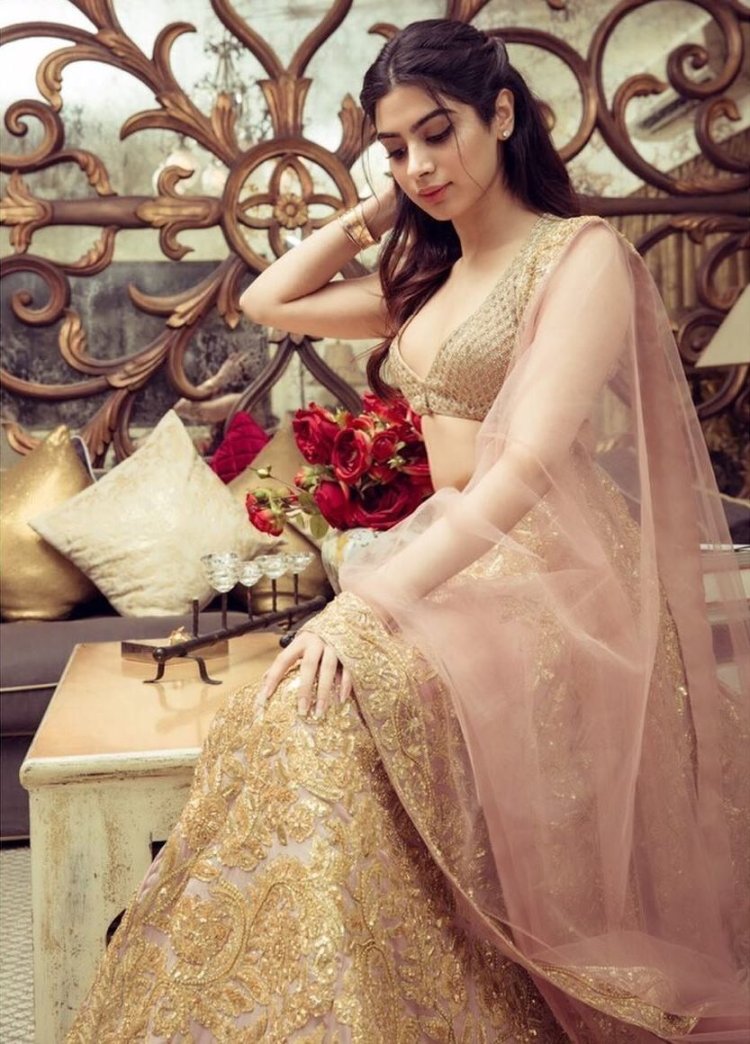 Meanwhile, Khushi herself got candid in a talk on Neha Dhupia's show on her dream debut. Boney Kapoor's daughter also shared that she wanted Karan Johar to be the one launching her but afterward, her father will pick her very first co-star.
The young lady is renowned as a fashionista. She owns an amazing fashion sense and she always manages to appear in the best look regardless it is a casual, western outfit of a lehenga.
Well, to have a more thorough insight into her sense for sartorial choices, check out the best of Khushi Kapoor lehenga look so far.
All about glitters Khushi Kapoor looks drop-dead gorgeous with this glittery silver lehenga outfit.
Charmer This is perhaps one of the best Khushi Kapoor lehenga looks. The youngest daughter of Boney Kapoor is an absolute stunner which is partly proved by this picture. Khushi Kapoor looks mysteriously beautiful in the black, pink and navy blue lehenga set. The young lad perfected her whole look with a pair of matching earrings.
Trendy duo

Khushi and Janhvi surely make a pair of fashionable sisters as they hardly ever fail in giving major fashion goals. They ace every outfit and this is one solid proof.
Pastel talks volumes Here she opted for a set of rose gold lehenga and she definitely won hearts.
Say cheese Again she was all stunning in this pink mint lehenga set. The star's makeup was also on fleek.
A statement is made The charmer put on a simple yet bold outfit and she surely pulled it off.
Gorgeous star kid One can say yellow is her aura color if they see this pic. Khushi was breathtaking in the mustard lehenga she flaunted at a Rajasthan wedding.
As she is soon going to grace the entertainment world, we are looking forward to seeing her showing off her artsy talent and rising as an influential star. We can be sure that Khushi Kapoor lehenga look is just one minor part in making her one of the most outstanding stars of the young generation.