Rhea Chakraborty Posted Photo With Sushant For The 1st Time After His Demise, Saying She'll Wait For Him
Salena Harshini |Jul 15, 2020
Rhea Chakraborty is still in the first stage of grief 1 month after Sushant Singh Rajput's death.
Tuesday marked one month after the untimely demise of late actor Sushant Singh Rajput. Marking the day, actress Rhea Chakraborty who allegedly was dating Rajput raised her voice on social media, saying she was "still struggling" with the aftermath. Posting a pic of themselves embracing each other with the sweetest smile on Instagram, she said,
"Still struggling to face my emotions … an irreparable numbness in my heart." The two were supposed to co-star in a new film.
She also called Sushant a shooting star and noted that she will wait for him.
"I know you're in a much more peaceful place now. The moon, the stars, the galaxies would've welcomed "the greatest physicist" with open arms … I will wait for you my shooting star and make a wish to bring you back to me."
For those who haven't known, in psychology, there are five stages of grief: denial, anger, bargaining, depression, and acceptance. Rhea Chakraborty seems to be still in the first stage as she has not been able to come to terms with the fact that Sushant is gone.
In this stage, the world becomes overwhelming, even meaningless. Rhea is still in a state of shock and denial. 30 days after his death and she cannot just move on. Among the things that have been revealed post the actor's demise was that Sushant Singh Rajput was about to exchange the vows with Rhea Chakraborty. While reports were rife that they were slated to get married later in 2020, SSR's father – KK Singh shared that a wedding in 2021 was in the offing. He also unveiled that Sushant did not want to wed during the pandemic and therefore opted to halt his nuptials.
As per reports, Rajput also had invested in Vividrage Rhealityz, the company that was reportedly a joint business with his lady love Rhea Chakraborty. Allegedly, the company was founded in 2019, dealing with mixed reality, experiential technology, and artificial intelligence.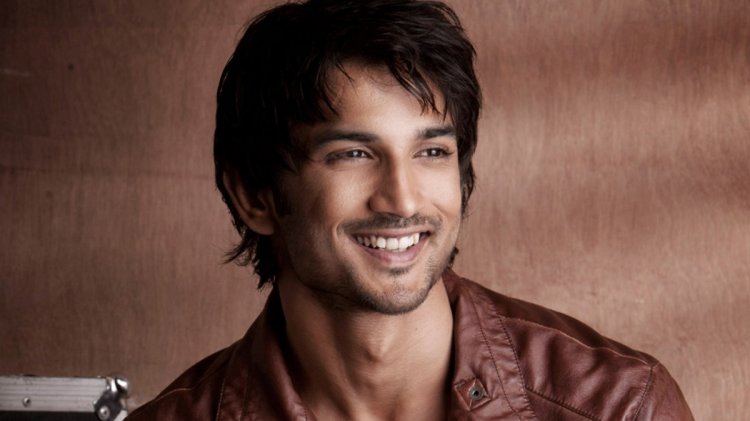 Rhea's emotional tribute to Sushant came later after his ex Ankita Lokhande penned her first post. She uploaded a photo of a pooja that she conducted at home, captioning it,
"CHILD Of GOD."
Filmmaker Mukesh Chhabra, close friend of Sushant. Also marked one month of the actor's demise by posting some photos and captioned,
"एक महीना हो गया है आज ''अब तो कभी फ़ोन भी नहीं आएगा तेरा'' Sushant Singh Rajput is believed to have hung himself at his house in Mumbai on June 14. His sudden demise sparked a debate over nepotism in B-town and police.
Mumbai police have been working on the case and recorded about 30 people's statements.
The trailer of Sushant Singh Rajput's final film Dil Bechara went on floors last month as the movie was scheduled to release on July 24. The trailer has surpassed many that of blockbusters to be the most liked movie trailer on Youtube.