Major Throwback: How Kiara Advani Masters Her Vibrator Scene In "Lust Stories"
Salena Harshini |May 07, 2020
Kiara Advani's sensual masturbating scene in "Lust Stories" has left strong impressions on the viewers. And this is how it's done.
The latest project of Karan Johar and Kiara Advani, Guilty, does not come out successfully but their previous Netflix film Lust Stories proved to be a total contrast. Ever since its Lust Stories' release, there was a fan frenzy over the most hysterical scene in the part that features Kiara Advani. The famous masturbation scene was viral back then and how the actress pulled it off is an intriguing story.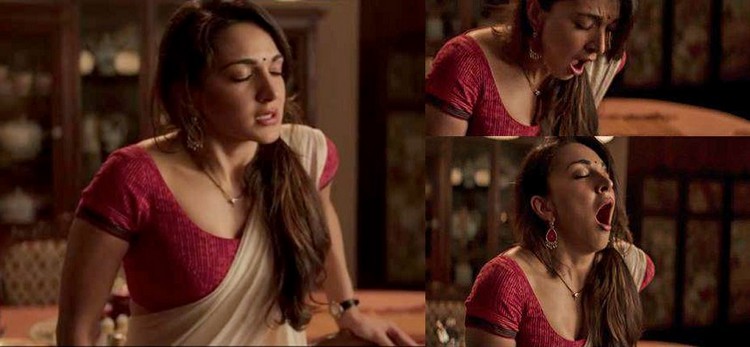 Yes, in the section of Karan Johar in Lust Stories, Kiara Advani's character tried masturbating using a vibrator. Because the character is not satisfied with the sexual experience with the husband portrayed by Vicky Kaushal, she decides to take up what her colleague guides her to do. Apart from being sensual, this installment also puts a big smile on the audience's face.
On the talkshow of Neha Dhupia, Kiara Advani was quizzed on how she could scene that climax "so beautifully" in front of the camera.
She unveiled that she was extra nerve-wracking the night before the filming of her vibrator scene.
She also explained that KJo helped her with a piece of small advice,
"Do it very sincerely. Let it be real. Let your eyes roll." Kiara Advani added that he guided her everything in the shooting but that scene. He wanted her to be totally unrestrained and he did not want her to laugh. Therefore, she was so nervous that she has to search on Google on how people use vibrators. In detail, the actress watched a number of scenes like that from The Ugly Truth to see how it's done.
Released on June 15 on Netflix, Lust Stories garnered positive reviews from the audiences with all four segments which are considered to leave a strong impression on them.
>>> Don't miss: Most Smoking-Hot Kiara Advani In Bikini Photos Make All Girls Green With Envy