Top 15 Bollywood Actress One Night Price - All Beans Are Finally Spilled Here!
Salena Harshini |Sep 28, 2020
Bollywood actress one-night price, whether it is for an event, a wedding, or others is unveiled here. There are also some familiar names here, just FYI!
In the world of Bollywood, the way to stardom can be said to be quite a rough patch. However, there is something that appears to be even harder: living like a star. Glamorous outfits, big entourage, fancy cars, stunning makeup, foreign trips, or even being social media are not the only ways to maintain the dwindling bank balance. That is why we will have a look into Bollywood actress one night price to see how they are managing their work besides movie projects. 1. Bipasha Basu
In order to maintain their lifestyle in an expensive city, actors have to make appearances in performances, weddings, or events. Chitrangada Singh, Karishma Tanna, and Bipasha Basu are among the most sought-after names in terms of this kind of appearance. If there is an event and the actress is invited, she would cost nearly 20 lakhs maximum. Meanwhile, for performances and weddings, Bipasha Basu's charges are quite high as they range from nearly Rs. 22 to 25 lakhs.
>>> Did Cristiano Ronaldo And Bipasha Basu 'Have A Thing' With Each Other? PHOTOS INSIDE
2. Sushmita Sen
The Bollywood actress one night price applies differently to each celebrity and in the case of Sushmita Sen, her event charges would be 20-27 lakhs for each. For weddings and performances, the diva's rate is estimated to be Rs. 25 and 30 lakhs respectively.
3. Chitrangada Singh
Chitrangada Singh is one of the hottest celebs in town and she has made headlines from time to time with her avatars and shocking statement. In her case, she costs 15 to 18 lakhs for events, and while her appearances at weddings would rate Rs. 15 lakhs. The actress's performances is also under the rate of Rs. 18 lakhs. >>> Chitrangada Singh Reveals Truth About Casting Couch In Bollywood: Is It Coercion?
4. Raveena Tandon
A-listers like Raveena Tandon, Neha Dhupia among others are also in for a lot of such offers. If Raveena Tandon has an invitation to an event, she would cost from Rs. 6 to 13 lakhs.
5. Neha Dhupia
For the Chup Chup Ke actress who works both in films and television, her rate for performances is the highest as it is from 12 to 15 lakhs. For her wedding and event appearances, she would collect Rs. 6 to 10 lakhs. >>> Read more: Neha Dhupia Photos From Childhood To Grown-Up Show Charisma of Top 10 Miss Universe Finalist
6. Karishma Tanna
Karishma Tanna, like other actresses as Elli Avram, Padmini Kolhapure, has a rate for an event ranging from 3 lakhs. Serial actress rate per night or TV actress rate per night are different according to their popularity. >> These Karishma Sharma Hot Backless Looks Will Make You Unable To Turn Away
7. Karishma Kapoor
The top Bollywood actress one night price is also revealed to be quite high. Karishma's rate for an event is about Rs. 8-11 lakhs. In the meantime, her mien in a wedding would be Rs. 12 lakhs estimated. 8. Priyanka Chopra
Priyanka Chopra, in spite of having established herself successfully in both Bollywood and Hollywood, has also given quite a number of performances at wedding ceremonies and charges a flabbergasting Rs. 2.5 crores to attend. 9. Katrina Kaif
As one of the most famous and hottest actresses in the town, she charges about Rs. 2.5 crores for each performance and Rs. 1 crore for simple guest appearances. Given Kat's multiple famous item numbers in movies, she is inevitably a sought-after performer! 10. Sonakshi Sinha
The demands for the sensual Dabangg girl are also high. Her special appearance in events is at least from Rs. 25 to Rs.  30 lakhs and it does not include her makeup and hair costs.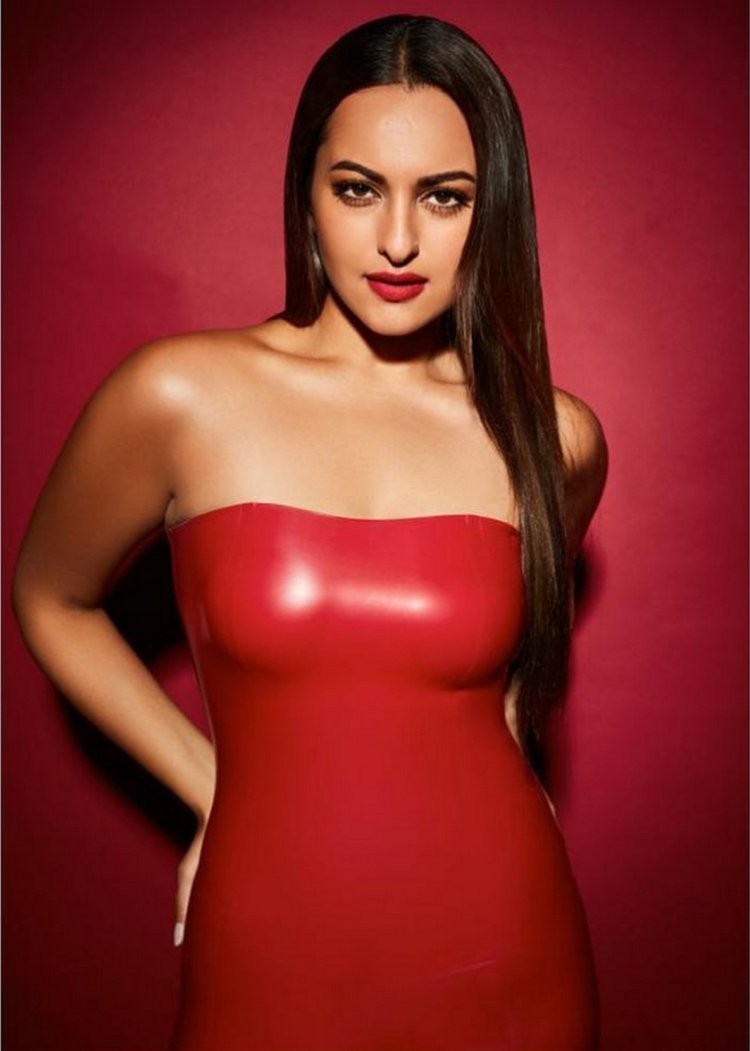 As her makeup and hair can be given special attention, the rates can reach to 10,000 rupees.
>>> The Truth About Sonakshi Sinha Mother: Is Poonam Sinha Or Reena Roy Her Real Mother?
11. Malaika Arora
Bollywood actress for night rates are revealed with more big names included. A top performer like Malaika Arora who is highly famous is in the line of between Rs. 25 lakhs and Rs. 35 lakhs for a performance. 12. Shriya Saran
Shriya Saran is another actress whose name is brought to the front when it comes to Bollywood actress one night price. Known for her gorgeous images in movies of various industries, her one-night price for an event also ranges from Rs. 7 to 10 lakhs.
13. Mouni Roy
Mouni Roy's fame has taken a hike over time. This Bollywood actress one night price was Rs. 5-7 lakhs but it has to increase now given the fact that she is becoming more sought-after than ever. So, to pay for the attendance of Mouni Roy in a night event, you had better prepare at least Rs. 10 lakh for certainty. >>> Read more: Mouni Roy Then And Now Photos: The Stunning Makeover That Lands Her In Doubt Of Cosmetics Surgery
14. Gauahar Khan
The model-actress also has a fairly high cost for her appearance. The TV actress rate per night would be Rs. 6 lakhs for an event and Rs. 12 lakhs for a performance. 15. Alia Bhatt
As a talented and young actress in B-town today, she has many brand endorsements to Alia's credit and is obviously listed in the town. Mahesh Bhatt's daughter rates at least 20 lakhs rupees for her one-day appearance at promotional events. Rumors on Bollywood actress one night price
Bollywood, like other parallel entertainment worlds, is a swirl of controversies and there have been allegations about Bollywood call actress and how it is just the tip of the iceberg that the audience can see.
An anonymous on a known website shared that he slept with an Indian television actress in Mumbai and although she is not a popular lead actress, she is known decently and has played quite a number of roles. "In Mumbai, there are agents who can arrange for such stuff. He gave me many options with some C grade movie and television actresses, models, regional film industry actresses, etc. The charges I personally paid was Rs. 46500 to be precise and I had 3 hours with her. The beginning range was 22–25k for local actresses and it went up to 1.25 lakhs for the better-known ones," the user added.
No specific name or proof is disclosed, but it shows that the system of the famous world may not be as simple as some would assume.
Though there exists no list as Bollywood actress one night price for dark purposes, some actresses have even admitted involving in casting couch to bag roles. Read more in 10 Bollywood Actresses Who Slept With Directors For Roles
>>> Get more Bollywood News on Starbiz.com!