Pay Green Attention To 3 Must-Watch Bollywood Movies In September
Nalini Suri|Aug 24, 2019, 13:00
Scratch your time next month to enjoy the favour of 3 must-watch Bollywood movies in September and turn up your mood for these upcoming hits.
Are you eager to see the flaming roast of the upcoming must-watch Bollywood movies in September? It seems like 2019 has brought a blast of various blockbusters to satisfy all movie fans' minds. From Kabir Singh to Judgementall: Hai Kya with the excellent appearance of many hot stars, Bollywood has witnessed a year of pleasing profound films.
It is sure that the top 4 must-watch Bollywood movies in September will fill up your blank heart of those blue days back. Let's flow your soul into these much-expected roaring movies next month!
Dream Girl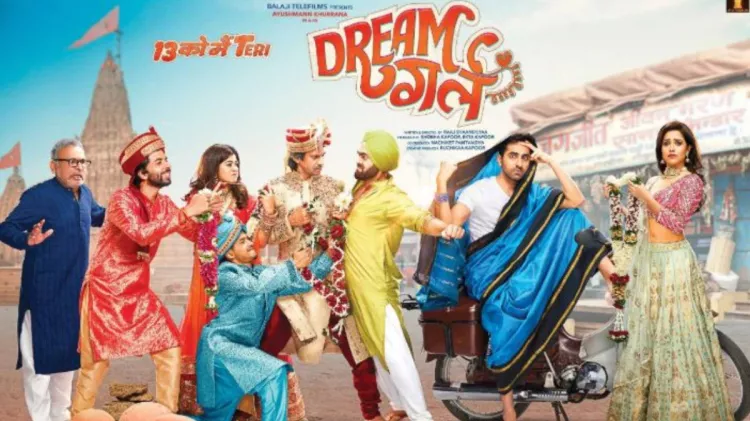 Director: Raaj Shaandilyaa
Starring: Ayushmann Khurrana, Nushrat Bharucha, Abhishek Banerjee
Release date: September 13th
Dream Girl spies a popular love story when one tries to win the other's heart who is called as the 'dream girl'. The triple language movie is a rom-com starring Ayushmann Khurrana in the roles of Sita, Draupadi, and Radha. In the latest National Film Award, Ayushmann won the title of Best Actor and Dream Girl is predicted to title him another crown.
The actor shared about his role in the movie: "I had to deliver 25 per cent of my dialogues in a woman's voice. Since I come from a radio background, it's easier for me to modulate my voice. I have spent years behind the mic, mimicking different people. Raaj had given me the references of a few men, who prank people by talking like a woman. I studied those videos extensively."
With the high expectation from the audience, Dream Girl is getting belief to knock you off your feet. Awake your limelight energy with Ayushmann's excellent performance!
Section 375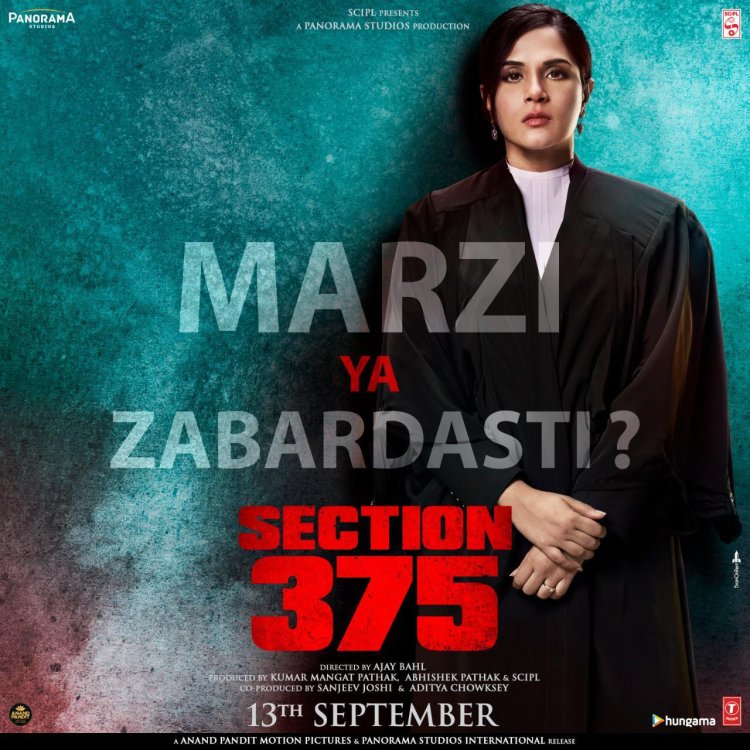 Director: Ajay Bahl
Starring: Richa Chadda, Akshaye Khanna, Rahul Bhatt, Meera Chopra
Release date: September 13th
Ajay Bahl's Section 375 made India aware of the misuse of IPC sections pertaining to rape. Owing to an immense cast of famous stars, this courtroom drama will define the talk of the town when befitting the sexual assault on a woman by a man including transgender victims. Embracing an impressive plot and ruling the nation's issue, Section 375 definitely deserves a highly-recommending position on your watch-list.
Playing the pivotal role in the movie, Richa stated that: "I want to stay in the zone of my character. We did a massive portion of courtroom sequences which needed me to stay focused, as it needed for me to be in the element and be in the character which was high on emotions. Shooting for courtroom scenes needs a lot of channelling of emotions and thus, my life was all about going to the sets and back home."
The Zoya Factor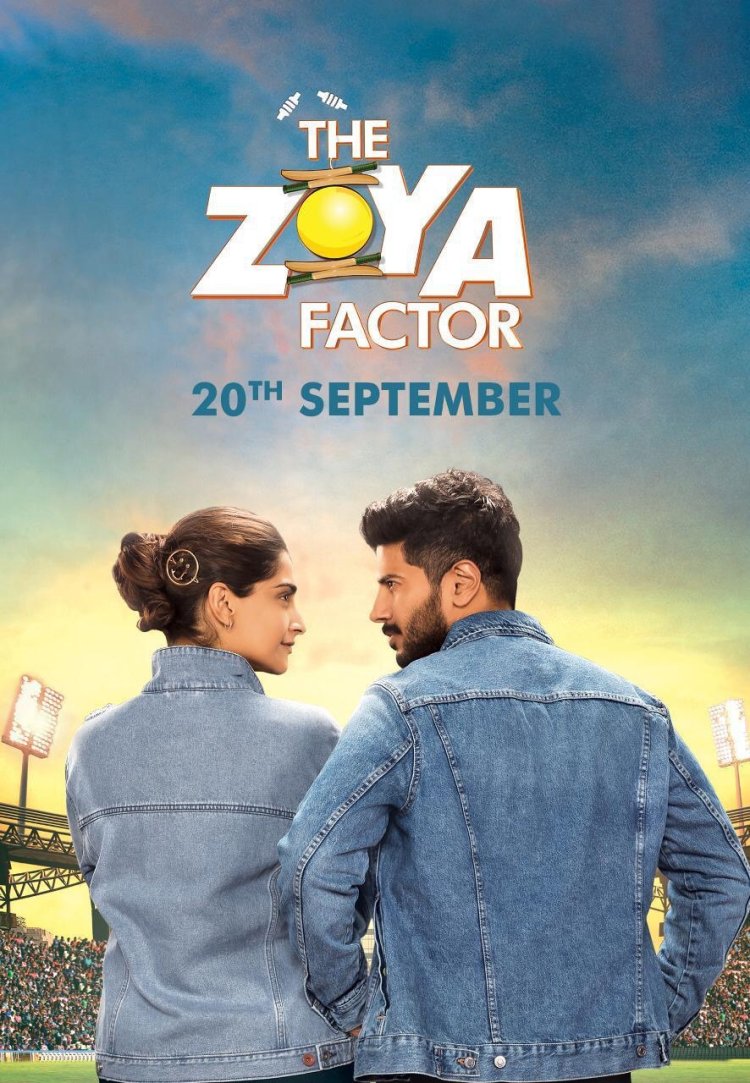 Director: Abhishek Sharma
Starring: Dulquer Salmaan, Sonam Kapoor, Sanjay Kapoor, Sikandar Kher, Abhilash Chaudhary, Saurabh Shukla
Release date: September 20th
Based on Anuja Chauhan's novel, The Zoya Factor is an extremely flash-point romance between advertisement agent Zoya (by Sonam Kapoor) and the Indian cricket team's captain named Nikhil Khoda (by Dulquer Salmaan).
The heat flaunted by The Zoya Factor takes no needs to argue anymore as both of the lead characters are promoting well on social media. While Sonam took to Twitter to say that: "Who needs nimbu-mirchi, when you have Zoya Solanki! India's lucky charm is here to turn tables around for you", Dulquer tweeted as the following:
Shooting the guidance to a promising month of experience on many lines of emotions, three above must-watch Bollywood movies in September are worthy of costing you some precious moments on them. Don't miss the super hits in regal expectation of treasure!