Super-Duper Hot Swimsuits For Summer Pool Parties, Buy Them For Your Girlfriend!
Sahana Nhi|Aug 21, 2019, 20:00
Why don't be the hottest lady in pool parties with this 20 trending swimsuits? They're surely the great inspiration for you to try once in this 2019.
Summer is over, but pool parties are still here for you to flaunt your glass hour figure. Why don't you be the hottest lady or the queen of parties with these trending swimsuits?
These 20 wonderful swimsuits which have appeared in Miami Swim Week and Destination Miami Tradeshow will give the best ideas. They're undoubtedly the great inspiration for you to try once in this 2019.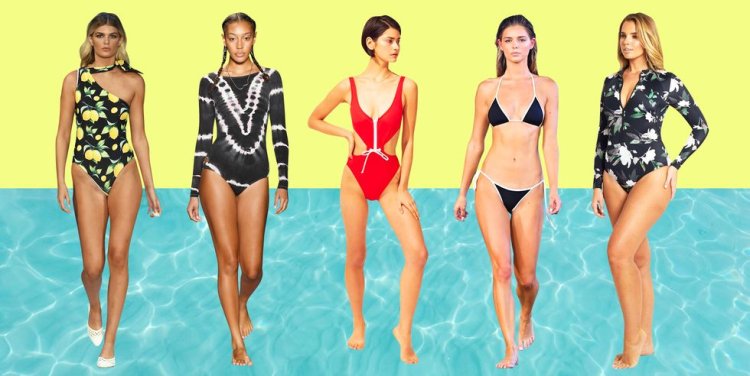 Look retro and sporty with the motorsport style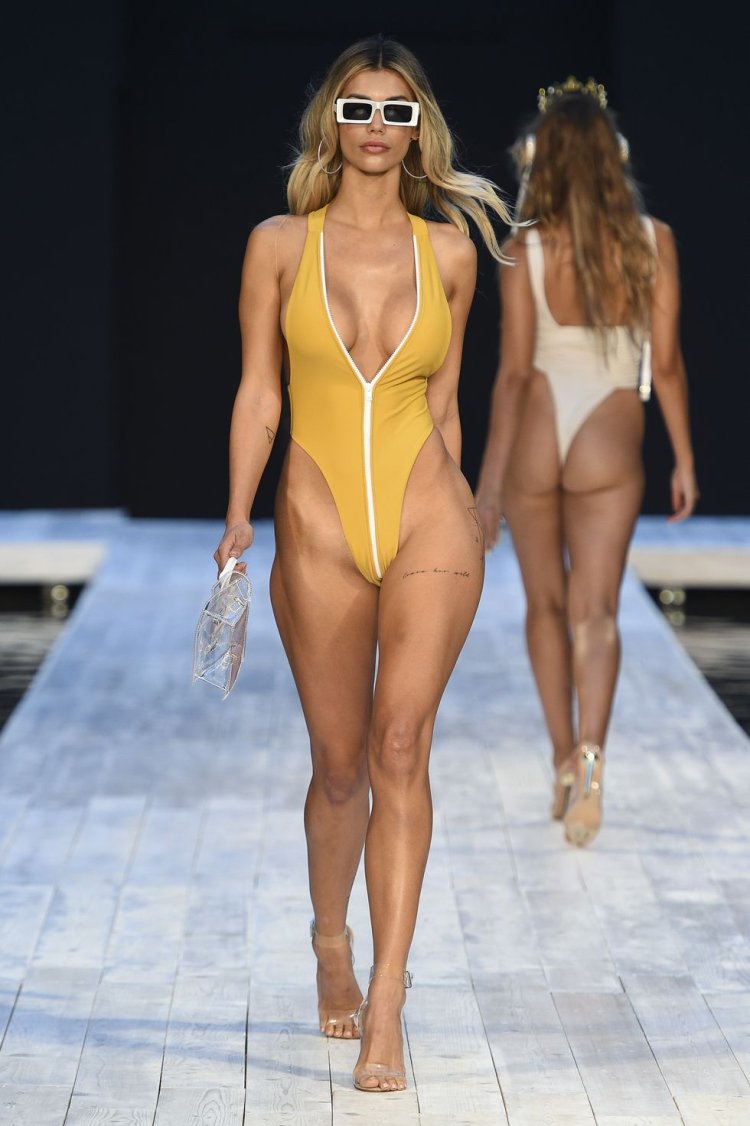 The most favorite swimsuit style at Miami Swim Week belongs to retro sportswear style. The high cut bottoms and tees knotted will make you hot as hell, and the sport color palettes also make you look retro and sporty. What a perfect combination!
Look like a tough girl with The Kelli swimsuit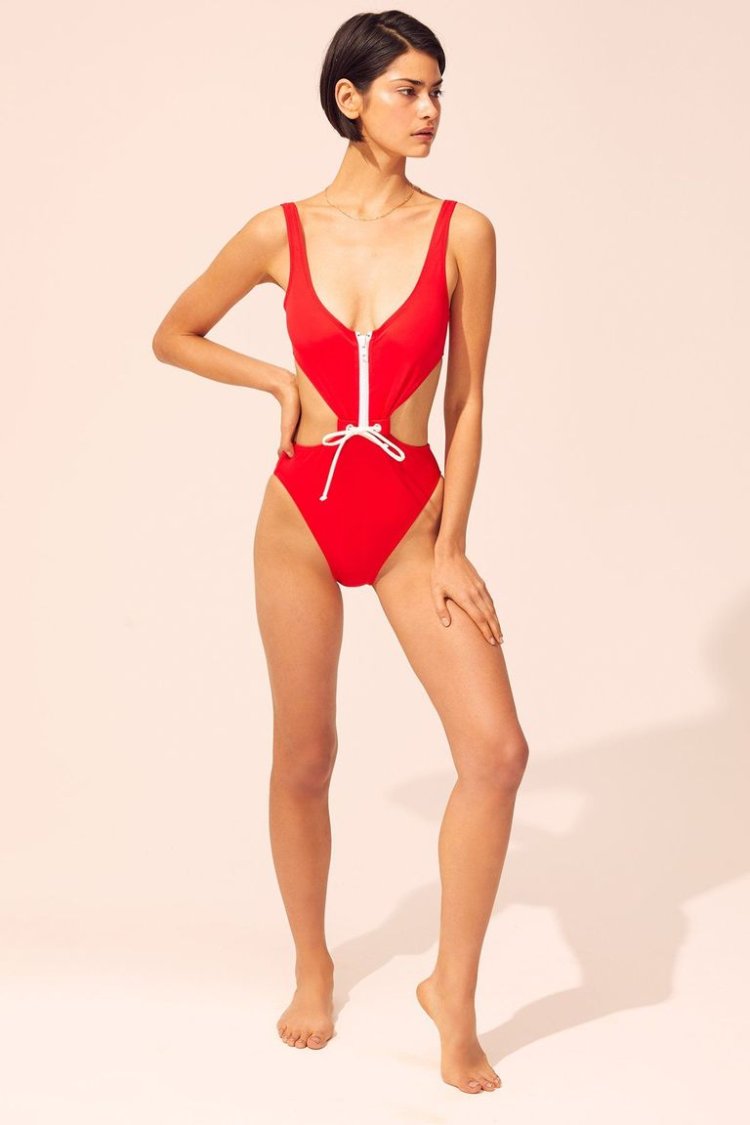 The sport zipper and cut-outs help you look strong and bold, like a very strong woman. This version in red of Solid & Striped is suitable for girls who want to show their strong characteristics and charming.
Max Top brings you back to 80s
This swimsuit doesn't only make you look lively with blue color but also brings you back to 80s by its retro.
Look Featured with Checkerboard Swimsuit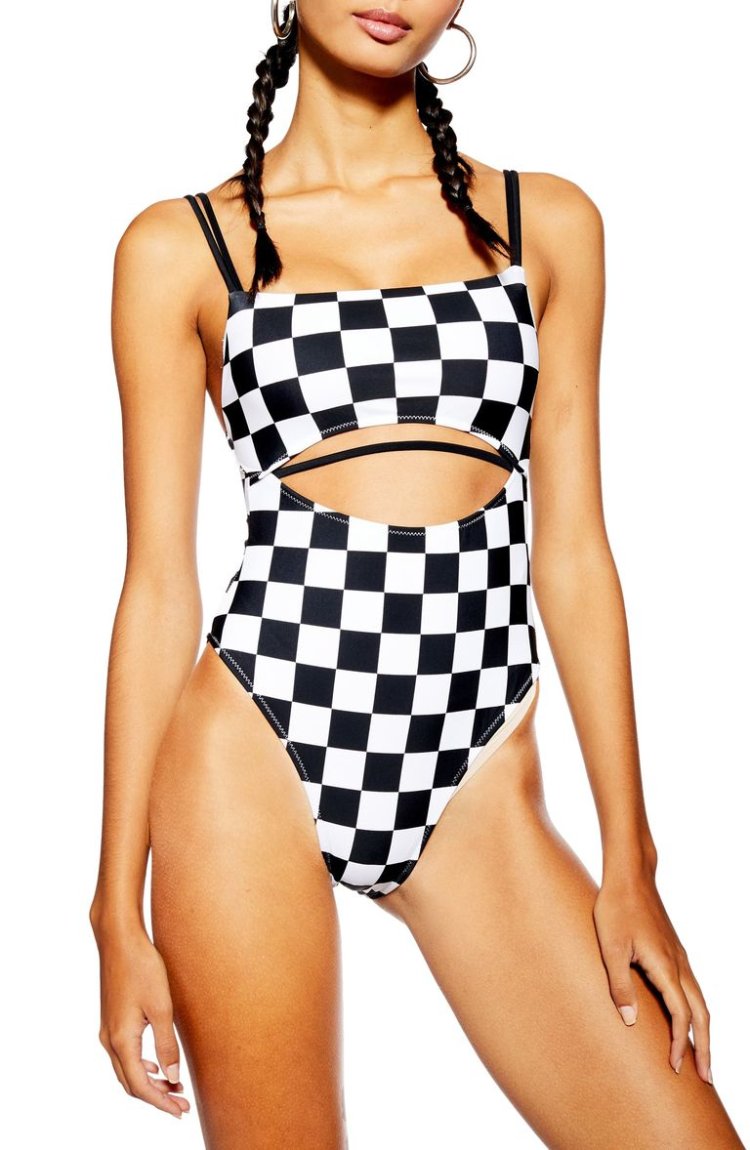 You will stand out in the crowd with this checkerboard one-piece. Men can't take their eyes off you with this sexy and unique swimsuit.
Simple but sexy with V Front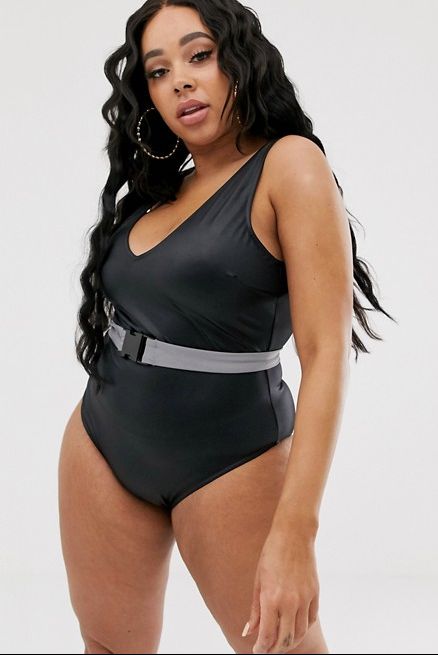 The highlights of this simple suit are the reflective belt and buckle. They contribute to your body's beauty!
Get attention with Stretch-PVC Bikini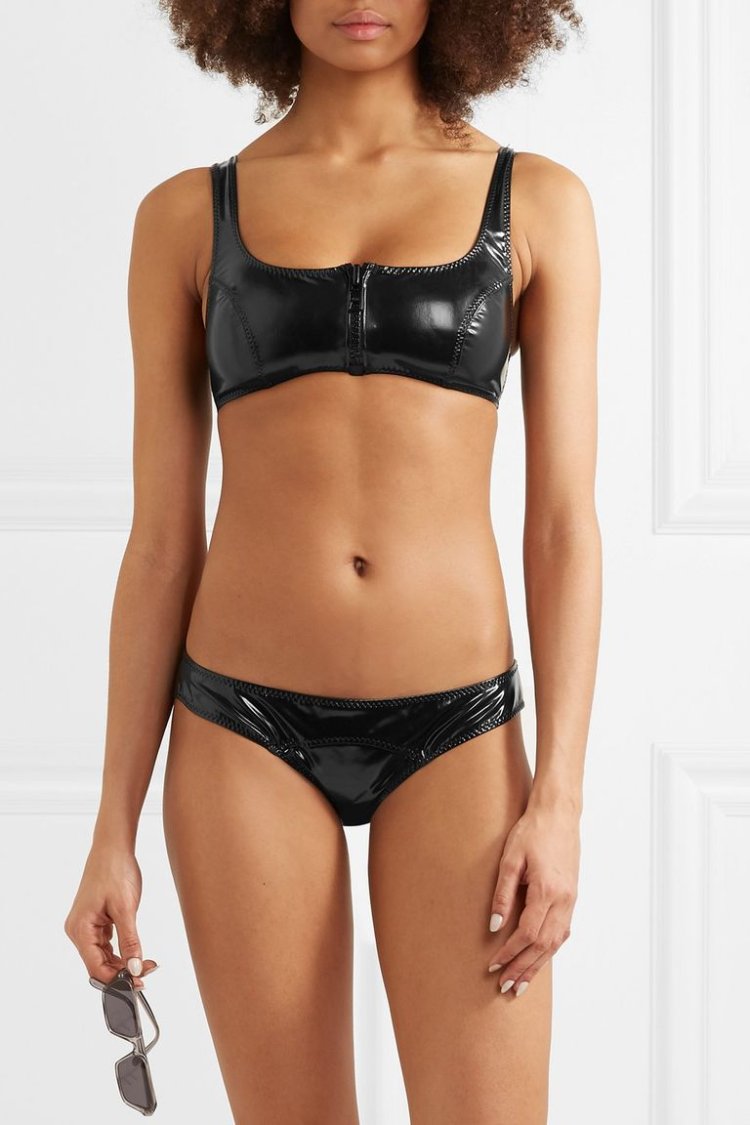 This bikini will make everybody turn heads thanks to the alternative high-shine material.
Be wild with "Get 'Em, Tiger"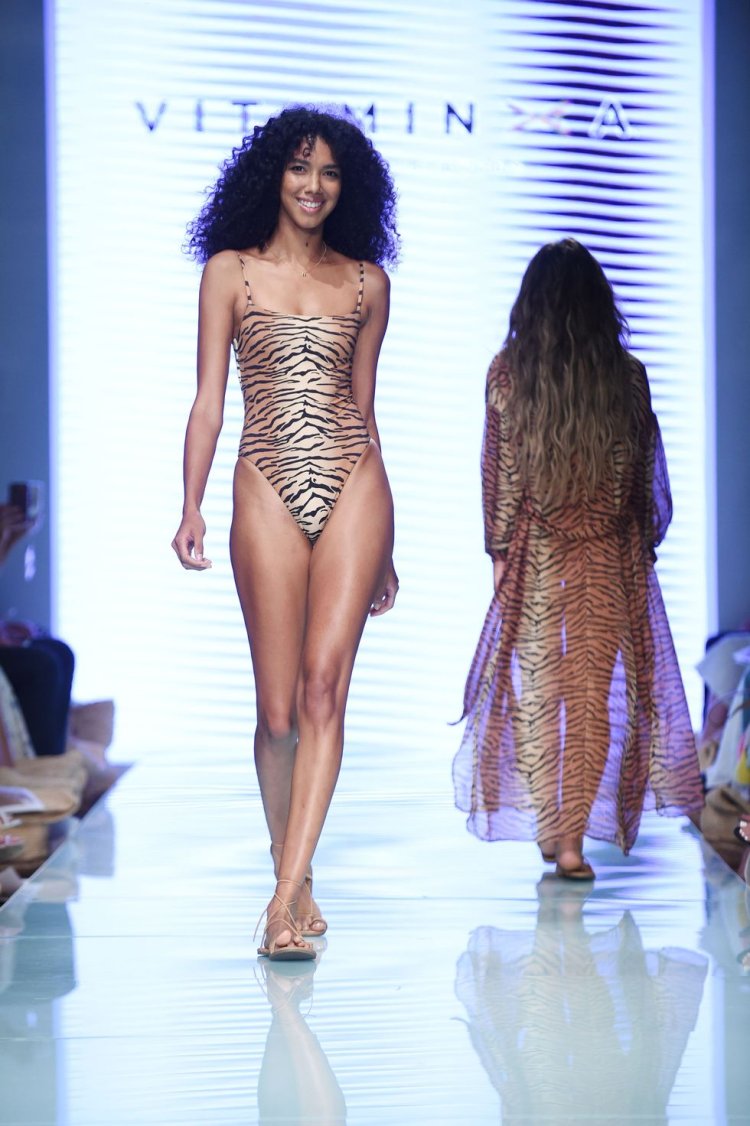 You can be both wild and charming with this tiger prints swimsuit. It will totally burn the other's eyes!
Be a beautiful female leopard with Leopard-print swimsuit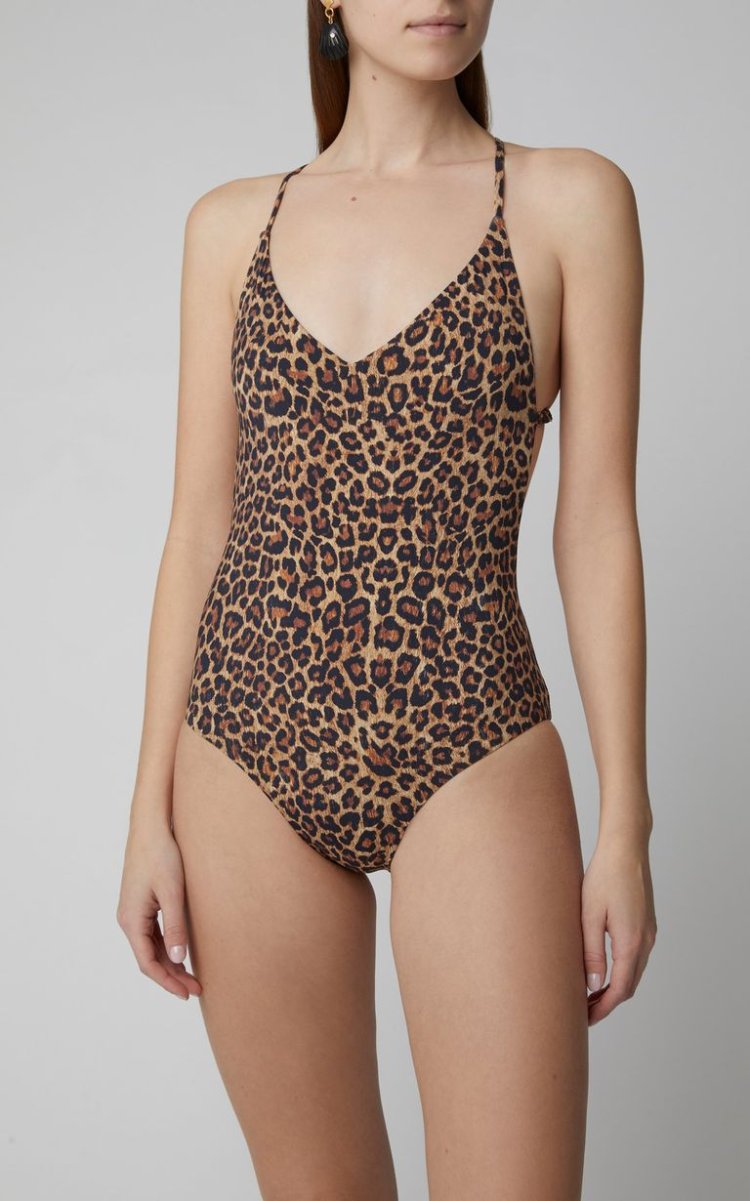 Rawr! Watch out, men! The beautiful female leopard is coming to town. This suit will surely make you look flexible and strong like a leopard.
Look lively with zebra-patterned bikini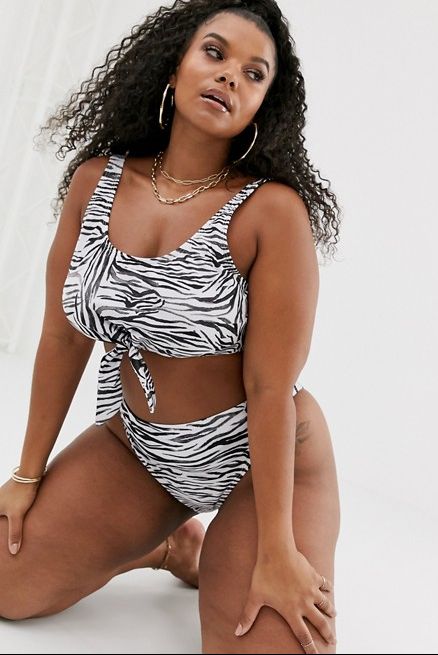 This kind of pattern will make you look more lively and dynamic. The knot-front also bring the youthfulness to you.
Be vivid with Java Bikini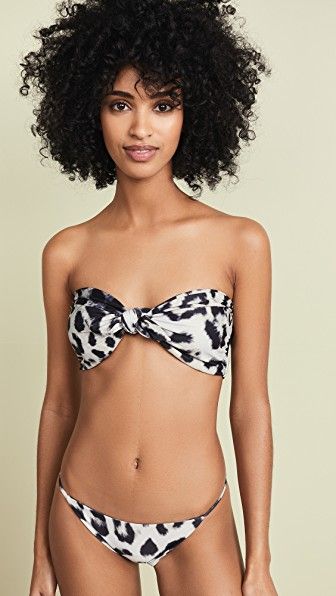 Do you want black and white, wild and vivid? Obviously, this cheetah-print was born just for you.
Perfect Choice for Osa Lace-Up Animal-Print Swimsuit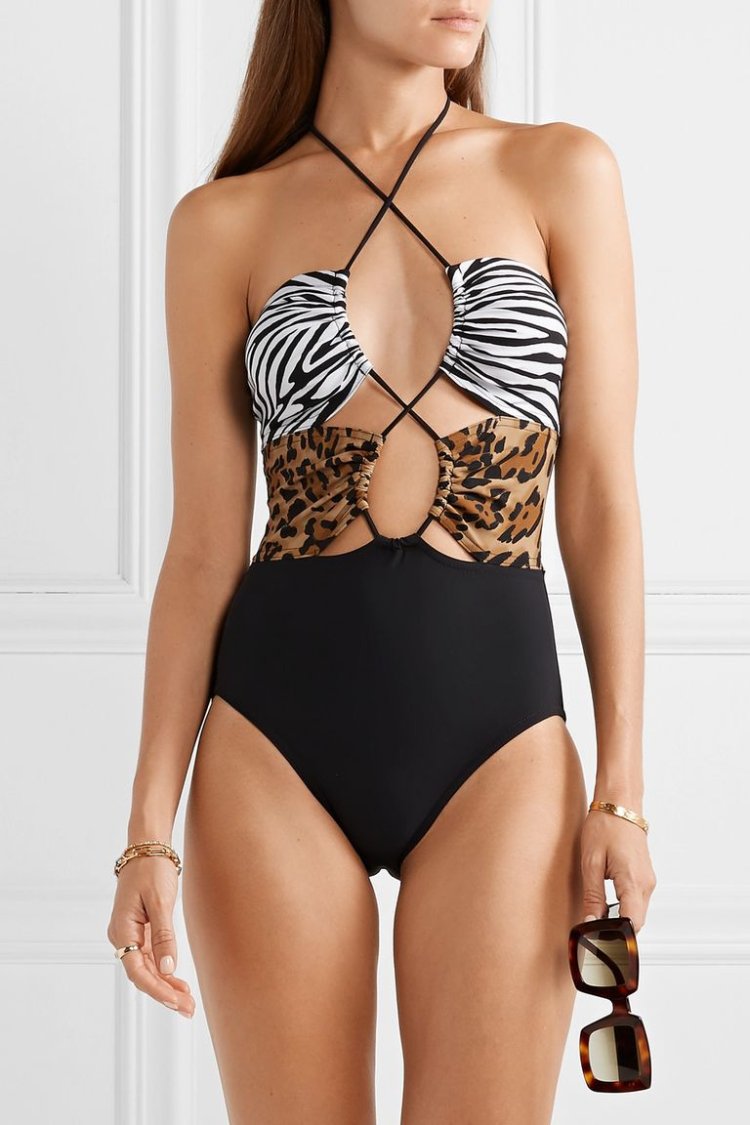 Leopard or Zebra? Zebre or Leopard? If you keep wondering which one you prefer, why don't you try this swimsuit?
An interesting experience with Leopard-print underwired bikini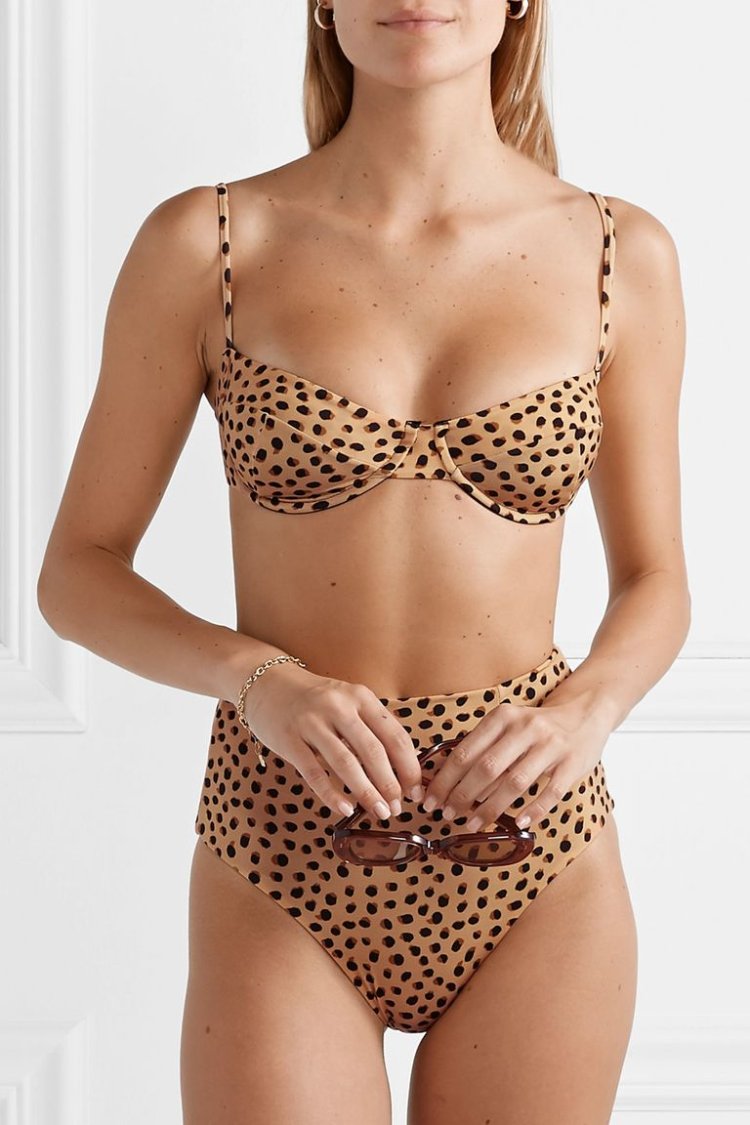 Once again, leopard-print reigns the list! If you're a fan of leopard-print, you can't skip this sexy bikini.
Shine with "Take Me to the Disco"
This swimsuit was born for pool parties! It makes its owner shine with sparkly materials, such as glitter, metallic foils, and lurex.
Gleam with Nerea Swimsuit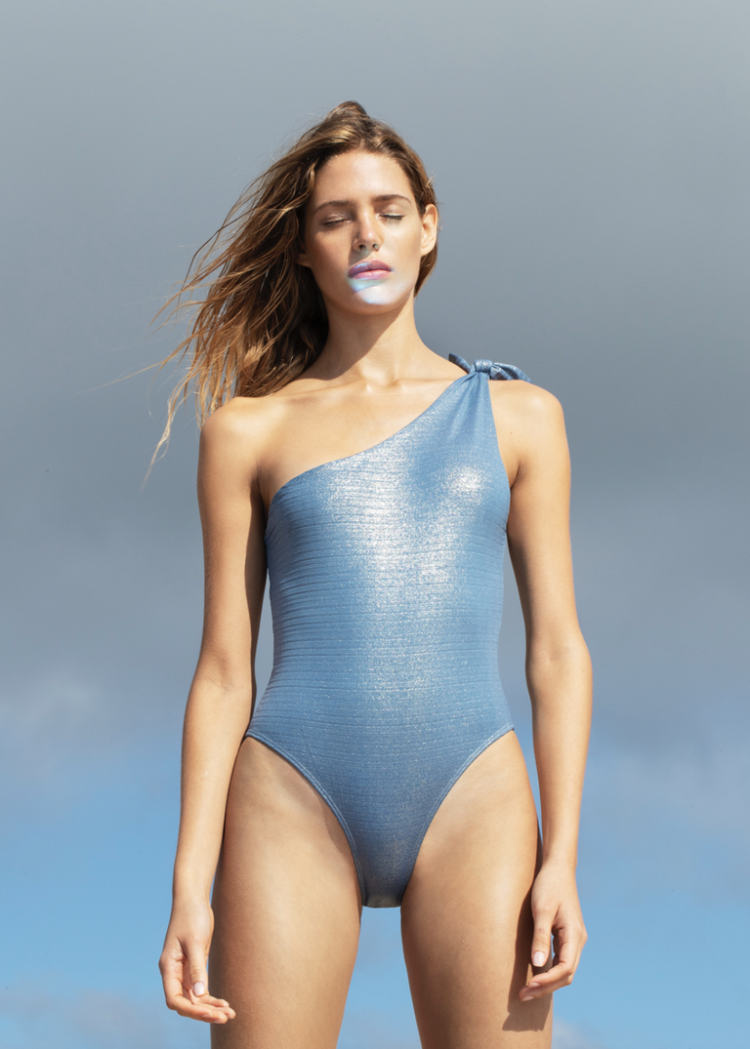 If all of the things you want are becoming gleam in the party or the beach, then you have to try this one.
Be a queen of the party with Pleated bandeau bikini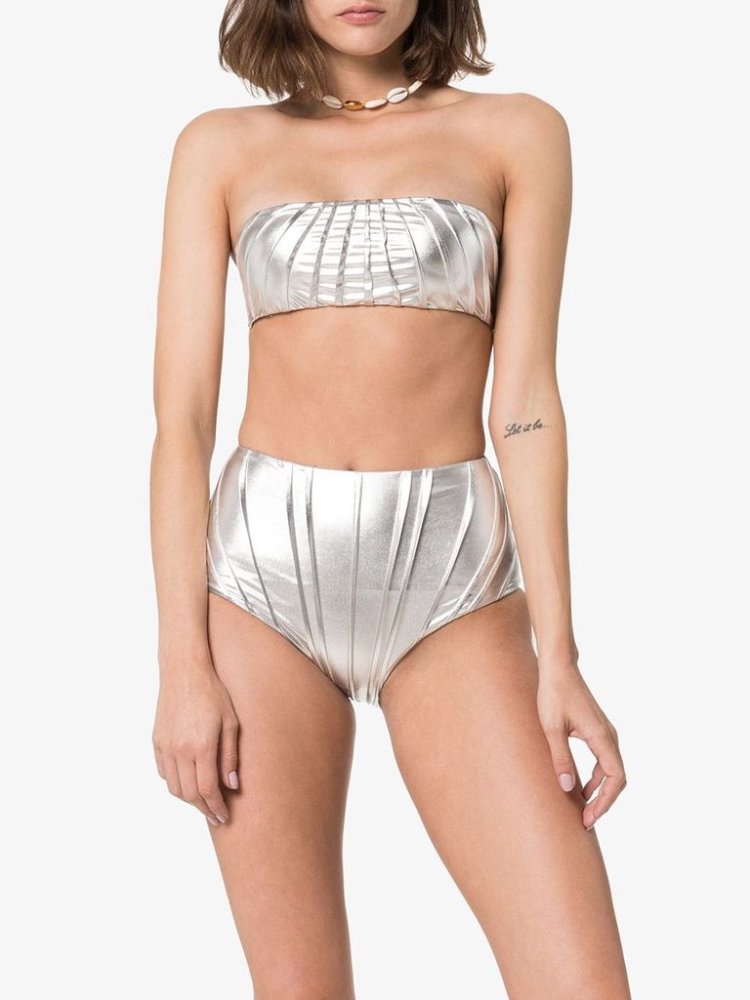 The silver bandeau and high-waisted brief will surely make you become the focus of attention wherever you come.
Look cheerful with Twist-Front Metallic Bikini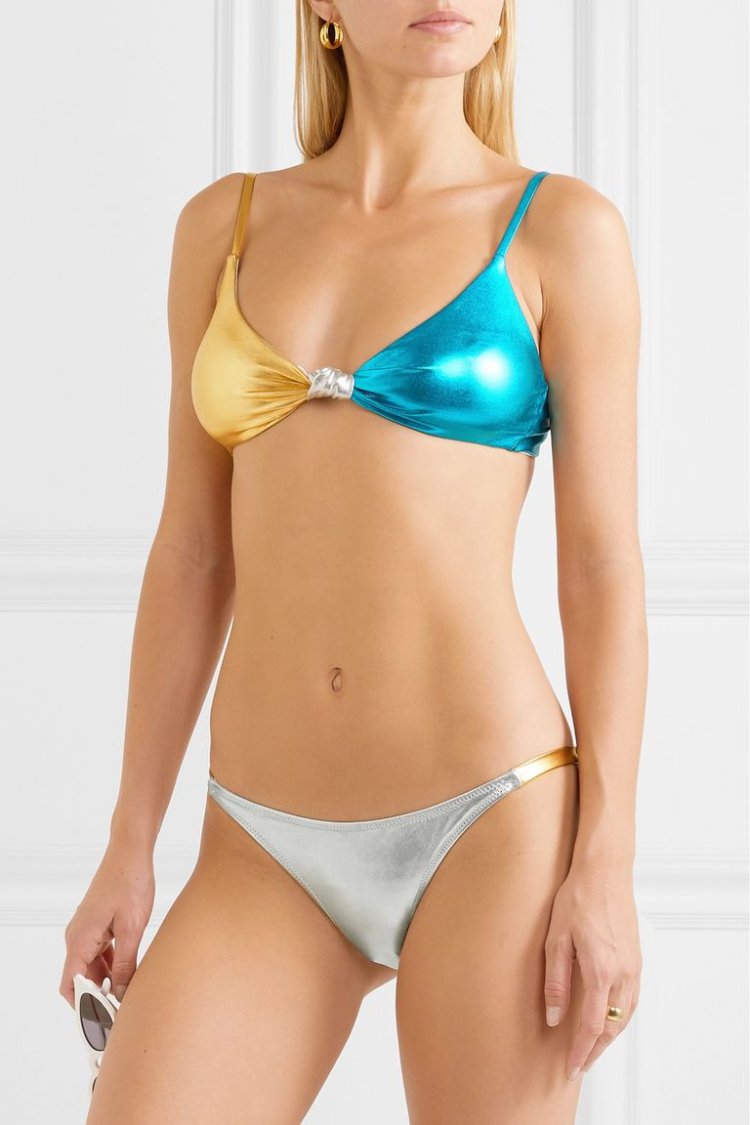 This Metallic bikini will make you look cheerful with its twist-knot and three shiny colors.
Metallic One-Shoulder One-Piece Swimsuit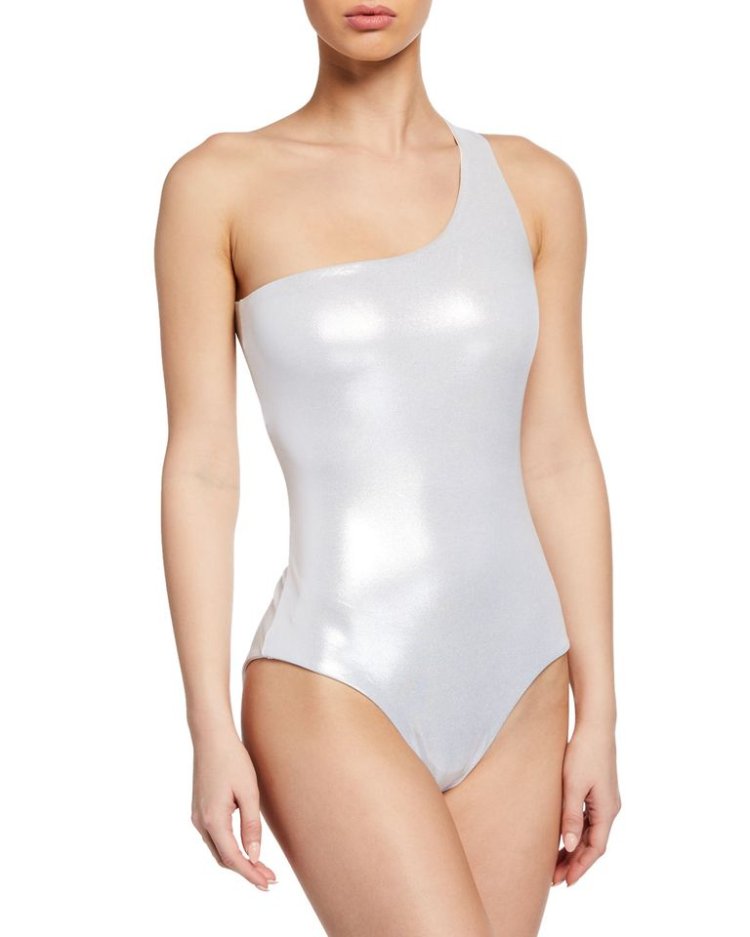 Metalic and One-shoulder are one of the popular trends for this 2019. And this swimsuit just has both!
Take spotlights with Lumiere one-shoulder bikini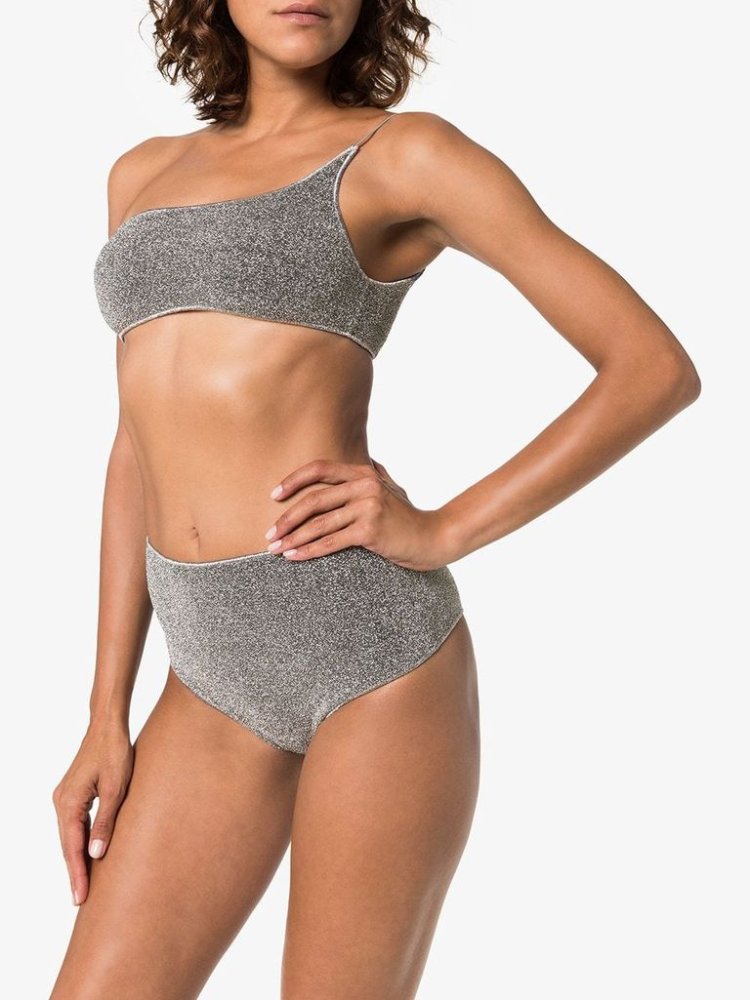 Even in the dark, with the glitter and lurex, you can take all of the spotlights!
Brights with Neon colors swimsuit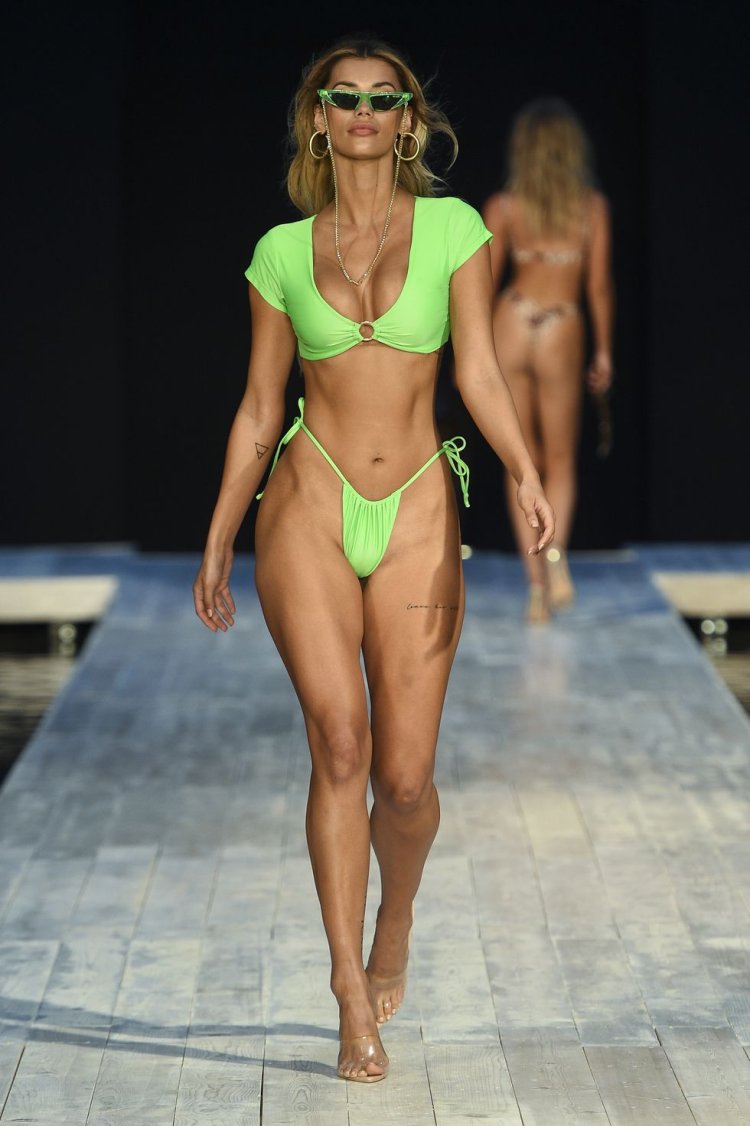 How can people leave their eyes on you with neon colors?
Be Fabulous with Bella Swimsuit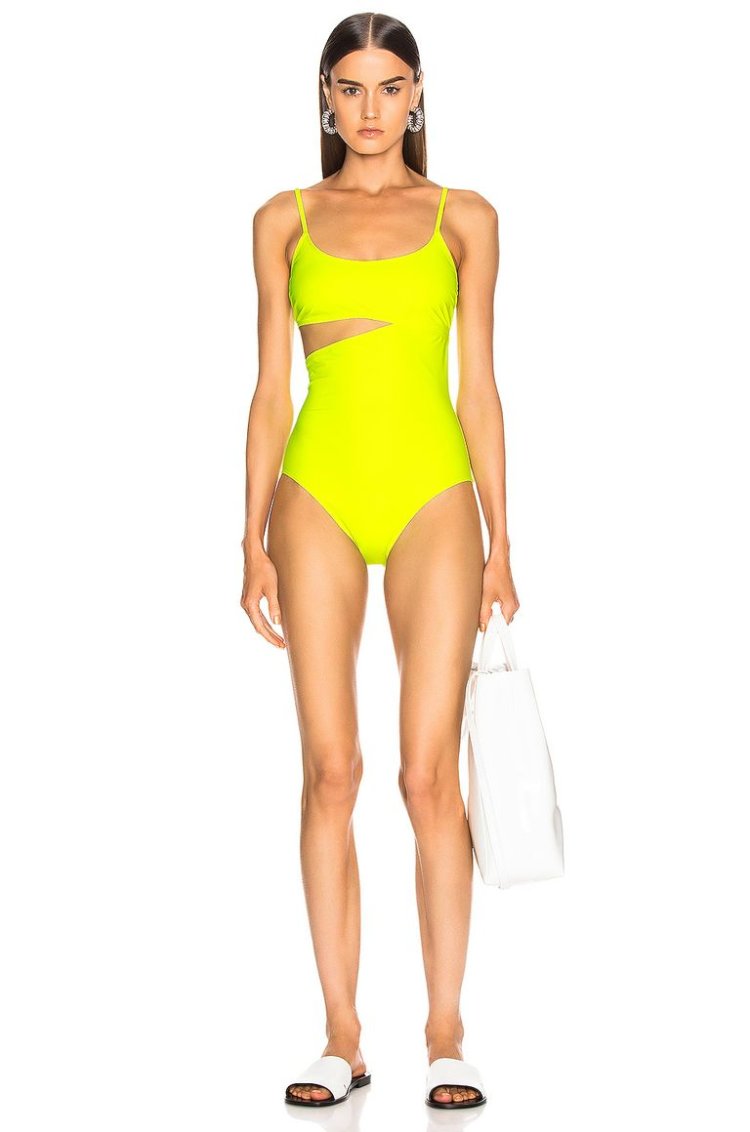 Yellow is the trend color of 2019. And with this design, it becomes the most fabulous swimsuit for any pool parties.